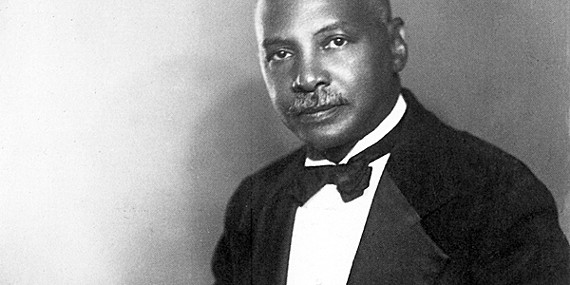 Today in Black History: Blues composer William Christopher "W.C." Handy, known as the "Father of the Blues," was born in Florence, Alabama in 1873.

The New York Times

National

Editorial: The Senate Questions the President's Power to Launch Nukes

Blow: Moore, Trump and the Right's New Religion

Edsall: White-on-White Voting

G.O.P. Senator Rejects Tax Bill, and Others May Be Close Behind

House Is Poised to Pass Tax Bill in Step Toward Overhaul

Under the G.O. P. Tax Plan, Who Would Win and Lose?

Four Women Accuse Moore as Campaign Pushes Back

Misconduct Debate Revives Questions About Bill Clinton

With Mugabe's Era Ending in Zimbabwe, a Warning Echoes in Africa

How to Lower Your Blood Pressure


Local

In Reversal, Immigration Agency Will Consider Delayed DACA Requests

In Court, Mayor and City Council Wrangle Over Powers

Democrats Who Side With the G.O.P. Give Cuomo a 2018 Headache

Brooklyn Judge's Ruling Raises Bar for Covert Cellphone Tracking


Philly.com

Pa. House Speaker Mike Turzai: 'We're lacking a leader in the governor's office'

The SRC will vote on disbanding tonight. What it means for Philly schools.

How one historically Black college changed its fortune

Does Philacdelphia need a law mandating affordable housing?


The Detroit Free Press

Rosa Parks' lawyer accused of secretly hoarding memorabilia, avoids jail

State workers paying union dues drops to 84%


The Chicago Tribune

Prosecutors drop murder charges after 5 ex-Chicago cops plan to take the 5th

State's attorney to dismiss 18 convictions tied to former Chicago police sergeant

Cook County Board to examine high disparity in water rates after Tribune investigation

HOWARD REICH: Remembering Lena Horne on the centennial of her birth


The Star-Ledger

Democrats and Republicans warn Trump tax plan will 'destroy' N.J.

Chris Christie is no failure as governor. That's the view of 3 who served before him.

Fare hike fears: Will NJ Transit ask you to pay even more?

Transgender policy gets overhaul by state athletic association

Ex-college basketball coach guilty of sexually assaulting teen player


The Cleveland Plain Dealer

Who might follow Cleveland Mayor Frank Jackson after his record fourth term? Here's some possibilities

Rep. Marcia Fudge joins effort to impeach President Donald Trump

Digital loitering reality of life for poor: A Greater Cleveland

Judge dismisses charges against man from violent Euclid arrest caught on video

Teacher education in Ohio to include instruction on preventing opioid abuse


The Los Angeles Times

Majority of California House Republicans support tax bill, but passage could hinge on the undecideds

Trump's environmental rollbacks hit California hard

In landmark ruling, court orders paint companies to pay to clean lead paint out of California homes

Forget $700 juicers — this venture fund wants to help solve middle-class problems


The Washington Post

Two more women describe unwanted overtures by Roy Moore at Ala. mall

The Fix: The five likeliest ways the Roy Moore saga could end, ranked

GOP tax plan in trouble after Republican senator says he won't back it

Parents of 4-year-old with cancer can't buy ACA plan to cover her hospital care

In North Carolina, some Trump voters have buyer's remorse

Judge: St. Louis police can't spray chemicals on protesters

Gun-control rivals team up on bill to fix background-check database

Bipartisan group of lawmakers push for more protection for harassment victims on Capitol Hill

All at once, dozens of ballots arrived hours too late in tight Va. House race

Democratic candidates for Montgomery County executive debate how to build and protect a strong, local economy

With deadline quickly approaching, D.C. provides few details on who will run public hospital


USA Today

Trump administration reverses ban on import of elephant trophies

Researchers achieve breakthrough in CTE research on NFL players

Jerry Jones accused of 'detrimental' actions in letter on behalf of compensation committee










Some clips might require your registering for the paper's website. Sites like The Chicago Tribune are free while The New York Times and others have a pay wall that will allow you to see a specific number of articles per month for free and require a paid subscription for further reading.