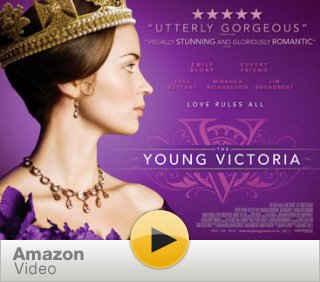 I loved The Young Victoria directed by Jean-Marc Vallee and written by Julian Fellowes. It is an inspiring story of the young princess Victoria (Emily Blunt), destined to be the Queen of England. The story brings us to the heart of a royal power struggle. It is a wonderfully crafted story about legacy, youth, feeling like a chess piece in someone else's game, finding true love, partnership, and moving us from freedom to power. The performances by the ensemble, which includes Rupert Friend and my favorite Harriet Walter, were fun, full of humor, and risk.

I don't know much about English history, so I came to The Young Victoria with a very clean slate and was surprisingly inspired by an electric story about a young woman daring to be the author of her life, learning to trust her instincts, what it means to choose wisely, negotiating marriage and power, and realizing that a long marriage – a good marriage AND leadership requires a great partner.

I loved it. Go out and see it!
"Do not lose faith in yourself or your people. Your passion will take you through the storm. Prince Albert"


I prayed for the strength to meet my destiny. The Young Victoria