When the specifics of what you want becomes bigger than the vision, it may seem like there are no choices. Look again. Re-evaluate. You may be standing in the way of moving the vision forward.

You are working on a project that inspires you and you wake up everyday, eager to work on it. These passions are hard to come by. One day, you face a roadblock. The options in front of you is not what you imagined, costs are too high, aesthetics are all wrong, the players are less than desirable, you feel forced to scrap it all, because this is not what you imagined.

Look again. Step aside and evaluate the vision. Ask yourself: What is the mission? What is the bigger picture? Who am I trying to serve?

Sometimes the universe throws us options that will better serve the vision. Sometimes our vision is loftier than what serves present conditions. How can you achieve results on less? How creative can you be within a smaller parameter? How can you make the best of your resources and eliminate waste? You may be challenged to empower your army of three to do the work of ten.

There are times that we feel forced to throw our hands up and abandon ship or grumble because we are not getting our way. Maybe it's not about you and what you want, but serving the bigger vision. There is a lesson in honoring the process and taking into consideration life's circumstances or demands of the market place. The universe may be asking you to start small, to maximize your resources, allowing the vision to grow.

Step back and you will see choices. Embracing new options may surprise you, delight you, and lead you some place you never imagined.

If you would like to use this article in your newsletter or blog please feel free to do as long as you include my credit information: Written by Sandra A. Daley, lifestyle and career coach, www.sandradaley.com

Sandra A. Daley is a certified lifestyle and career coach, writer, speaker and the creator of Dream It! Plan It. Claim It™, an extra-preneurial workshop for women. Contact her at : info@sandradaley.com. If you liked this article, you may also enjoy "Confidence".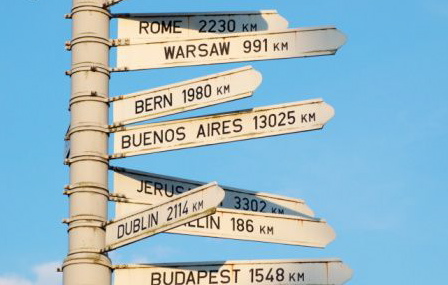 "Sometimes the universe throws us options that will better serve the vision."
Quality is never an accident; it is always the result of high intention, sincere effort, intelligent direction and skillful execution; it represents the wise choice of many alternatives. William A. Foster