Go see the movie.

Lee Daniels is an amazing director. He is an actor's director. He works magic with actors. The entire cast is a revelation. Mariah Carey steals the show. She is transformative, real, and a surprise. Everybody else like Gabourey Sidibe, who plays Precious, with Mo'Nique, Paula Patton, who plays the teacher who changes Precious's life, kicks butt and is in the moment. It is clear that Mr. Daniels is a director that communicates, soul searches, gets to the heart, shares himself, and knows how to inspire faith and confidence in an actor. The actors are risking and taking chances, this is no small feat for professional actors, much less those that are untrained and use to looking good and being celebrated. Precious is about being raw and real and does not apologize for taking you there.

"Precious" is difficult to digest. It disturbed me, much like I felt about "Precious" is difficult to digest. It disturbed me, much like I felt about Katori Hall's play "Hurt Village". I don't know if we need to see the kitchen sink of ailments of Black people piled into one story. It's shocking, visceral, and leaves you no space to breathe. But the storytelling by the actors, writer, and in this case the director, is crazy off the hook. For that reason alone, I say, go see it.

"Relentlessly bleak" is a great way to describe Sapphire's story of a 350lb, Black, 17 year old girl, pregnant for the second time by her daddy, sexually, physically, and emotionally abused by her mother, dreams herself to be a blonde hair blue eyed starlet, loved by a light-skinned good hair having boy. Did I tell you her first child, "Mongo", was born with down syndrome? She can't read or write, has HIV and of course on welfare. I know I'm forgetting something. Yes, it's bleak.

Please check out this wonderful short video interview with Lee Daniels

Precious forces me to deal with the shame of our ailments and sadness as Black people. It's stuff about being Black that I don't want White people to see. For White people who aren't exposed to much outside of themselves, and I believe there are a lot, I don't want Precious to define us.

Thanks for taking the time to read my articles. I'm looking forward to sharing my passions with the world!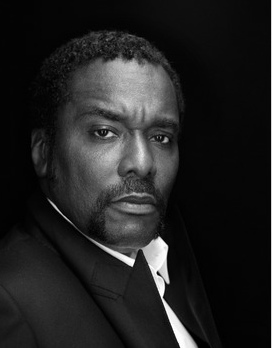 "He is an actor's director"
I don't rehearse…at all. We sit and we talk. And I talk to them about my insecurities. I talk to them about my fears and I talk to them about my past. We are on the same syllable before I yell "Action!" Lee Daniels