No great challenge is conquered alone. What is it that you are up to? A new venture, a small business idea, a challenge in your personal life, a life or work transition? Recruit friends, those in a similar place, or folks you like and decide to meet on a regular basis. Be generous with them and allow them to be generous with you. Use this support group to keep you motivated, focused, and challenged.
Support groups are great for strategizing next steps. When you are feeling overwhelmed by all the things in front of you, use the group to lay out a plan of action.
Support groups can move you to a larger stratosphere. Use your group to dare you to take on something larger, to push you outside your comfort zone. Left to your own devices you may be content to play small. Use your support group for accountability.
A group presents more resources. Two or three heads are better than one. More "heads" means more ideas, more connections, more answers, and different perspectives.
Use your support group to get you out of your head. Those days that you feel beaten or downtrodden, use your support group to lift your spirits. Take the time to take the attention off yourself and focus on being a support for someone else.
Finally, meet regularly. Meet once a week if you can. Show up even if you have nothing to share. You are not just there for yourself. You are guaranteed to leave with something learned.
If you would like to use this article in your newsletter or blog please feel free to do as long as you include my credit information: Written by Sandra A. Daley, lifestyle and career coach, http://www.sandradaley.com
Sandra a. Daley is a certified lifestyle and career coach, writer, speaker and the creator of Dream It! Plan It. Claim It™, an extra-preneurial workshop for women. Contact her at : info@sandradaley.com. If you liked this article, you may also enjoy "Questions to Re-Design Your Life".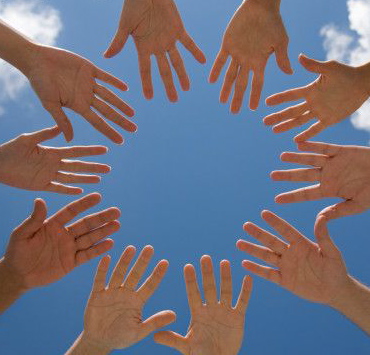 "Support groups are great for strategizing next steps."
Oh, you hate your job? Why didn`t you say so? There`s a support group for that. It`s called EVERYBODY, and they meet at the bar. Drew Carey