Today, September 8 is International Literacy Day. Literacy Day is recognized worldwide as we are reminded that 776 million adults lack minimum literacy skills; one in five adults is still not literate and two-thirds of them are women; 75 million children are out-of-school and many more attend irregularly or drop out.

It is reported that there is a connection between illiteracy and countries in severe poverty, and between illiteracy and prejudice against women.

To raise public awareness of the value of words and their impact on our lives, individuals, communities, and corporations across the globe are asked to create activities and events that will raise funds and further awareness about the world's fight against illiteracy.

Here are lists of wonderful ideas that will inspire you:

· Create a partnership with a neighborhood school where author visits can be sponsored. Or are you an author? Share your story via a personal visit, blogs, and/or email. Look for ways to connect with history, geography, and economy. This is a great form of cultural exchange for the author, students, and teachers.

· Visit a neighborhood school and fill a teacher's wish list.

· Organize a book fair or donate to one.

· Are you an educator or parent? Ideas for a literacy lesson plan or project may include; creating books or comics, read and compare folk tales from different countries, sharing personal stories, share songs, a cultural potluck, reading books by authors in a particular region, create a partnership with a school in another state or country and become a pen pal, invite your students or child to be creative about how to make a difference with literacy, donate books to a childcare center, invite a local business owner to highlight a literacy message in store, in a newsletter, or email.

· Create a read-a-thon to help raise money for a literacy program.

· Ask a local bookstore to donate books.

· Recruit sponsors and mentors to help fund the purchase of books or to read to a child.

· Hold a writing contest
Links of Interest:
If you have questions or comments about International Literacy Day, contact Sandra A. Daley at info@sandradaley.com or visit her at http://www.sandradaley.com. If you liked this article, you may also enjoy "De-Clutter"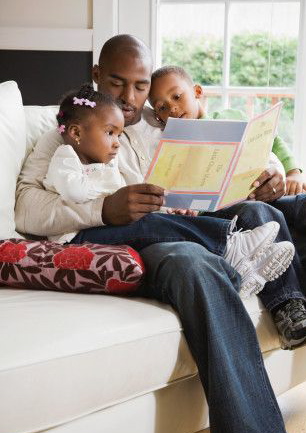 "Visit a neighborhood school and fill a teacher's wish list."
I've traveled the world twice over,
Met the famous; saints and sinners,
Poets and artists, kings and queens,
Old stars and hopeful beginners,
I've been where no one's been before,
Learned secrets from writers and cooks
All with one library ticket
To the wonderful world of books.
~ Anonymous ~