On Sunday morning, a day of Christian worship, we were reminded once again that death does not discriminate, nor does it take a holiday. During the morning fog, over a California valley, it swooped up a basketball legend, his daughter and seven other unknowing passengers in a helicopter. Kobe Bryant was just 41 years old and his daughter Gianna, a mere 13. They left home not knowing that it would be their final journey. Sometimes, life has detours which GPS cannot forewarn us are coming.

I was a Kobe Bryant fan. He joined my favorite professional basketball team from childhood, the Los Angeles Lakers, and stamped the storied franchise with his own signature style, swagger, confidence and bravado. He fit the Lakers championship mold – bold and glamorous, and obsessed with winning. I first learned of Kobe, son of NBA journeyman Joe 'Jelly Bean' Bryant, when the soon-to-become-Mamba was a high school student. At first, the hype seemed a bit misplaced for a high school student. There had been straight out of homeroom to the NBA players before Bryant, Moses Malone and New Jersey's Bill Willoughby, the latter with whom I was very familiar from high school days. Malone and Willoughby were both mega talented, with Malone becoming an NBA legend. It wasn't until I saw a video of Kobe Bryant that I understood the hype. He was IT, the chosen one; Jesus Shuttlesworth reincarnated as a willowy kid from a Philly suburb. And he lived up to the hype.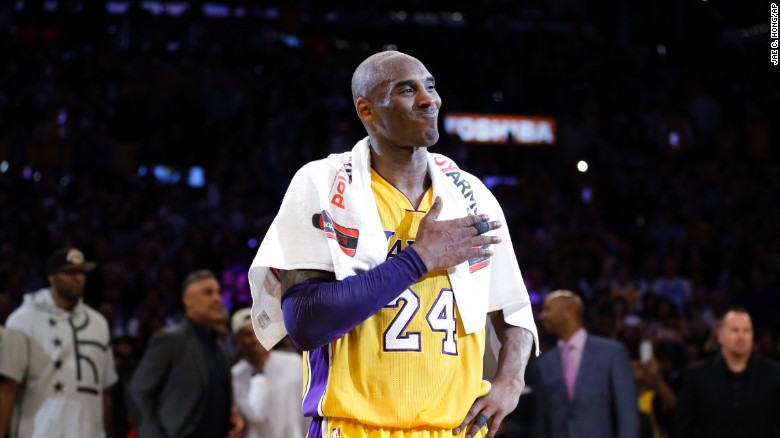 Kobe Bryant's death, in the company of his daughter, is a poignant and cultural moment. When death touches the young it leaves us bewildered and overwhelmed. This is a man who had risen to the top of his profession, redefined what winning meant for one of the most successful sports franchises in the world, and walked off the stage with confidence in his next chapter. After establishing himself as one of the greatest players to have walked on the court, not by his own definition but by his peers and NBA legends, he won an Academy Award for an animated film and established a venture capital firm with $2 billion in assets. Who does that? It was typical Kobe – watch me work.

My daughter loved Kobe Bryant. Sundays in our house meant watching the Lakers during her childhood. Those were some raucous days as we screamed and hollered watching the Black Mamba time and again vanquish his opponents. One of her Christmas gifts was a Bryant jersey and a Lakers pillow. When she played high school basketball there was only one number she wanted to wear – 24. She inherited the Mamba mentality and went about tying her school's 3-point shot record in three years of basketball. And she walked off the court after her junior year, surrendered that jersey and went on to become an All-State track and field athlete. No doubt Kobe Bryant influenced her athletic career. One of my regrets is that I had hoped to one day connect her to Kobe. Sadly, that won't happen now, but I am thankful for his inspiring my daughter.

What impressed me most about Kobe Bryant is that at his lowest moment, when many were ready to bury his career and cast him on the scrap heap of broken Black men, he rose up and reclaimed his life. He put his family first and emerged stronger, better, matured and more determined to lead an excellent life. The image for me that is most powerful and memorable is not Kobe Bryant in a Lakers jersey with arms extended in triumph or soaring to the basket or hitting that turnaround, fadeaway jump shot. It is the images of him with his beautiful family that I choose to remember. It is the elegantly dressed, multi-lingual, international icon standing with his wife Vanessa and their daughters. His love of his family was unquestioned and his attachment to his Gianna was so very clear. It's why this tragedy is so heartbreaking and mind numbing – for death to call upon the Bryant family twice is so particularly hurtful.

There will be tens of thousands of tributes to Kobe Bryant the basketball superstar. I want to honor Kobe Bryant the young Black man. He defied the odds. He set his own standards. He made no apologies for his desire to win and he wore his blackness with the armor of the ancestors. Kobe Bryant did not need you to love him. All he asked was that you respected his love of the game. What more can we ask of our sports heroes in an age when so many are self-absorbed and demand to be worshipped. Kobe Bryant was the ultimate bus driver on the morning route. He might not smile or offer you a warm hello, but he's making every stop and getting you to your destination safe and on time. I'll take that ride any day.

Farewell Mamba. May you and Gianna rest in eternal peace and may God comfort your family during this period of grief. You came, you played, and you conquered. Your light shone bright and not even death can dim it. The sky has gained two new stars.


---
Walter L. Fields is Executive Editor of
NorthStarNews.com
.