The one true statement former NBA star and Hall of Fame member Charles Barkley made during his career was that he should not be considered a role model. His simple-minded and sublimely stupid observations on community unrest after the decision by a grand jury in Ferguson Missouri to not indict Officer Darren Wilson for killing teenager Michael Brown validates Barkley's warning regarding his illegitimacy as a role model for youth to emulate.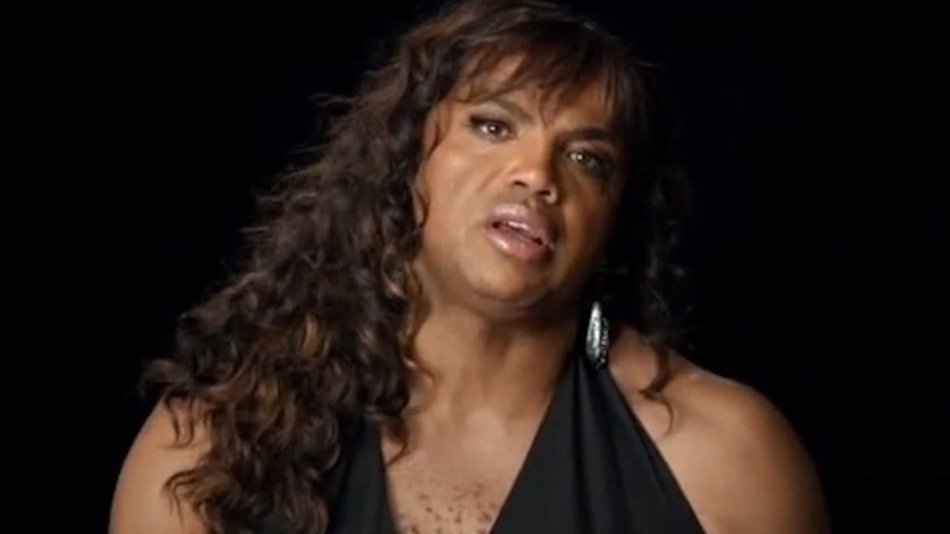 Charles Barkley has become a painful reminder of the damage caused by racism for his ignorance and has bathed in a post-career spotlight afforded him by a media anxious to create an anti-Black counter-narrative to Black excellence. He has been tapped as a possible future political candidate because his simpleton persona provides an insiders' joke for those invested in the decline and demise of the Black community. Barkley-speak hailed by conspirators as 'refreshing' is cringe worthy for its utter absence of truth and factual content; a sort of 'down-home' folksy rhetoric that entertains the locals but leaves outsiders shaking their heads.

Barkley shamefully uses his southern roots to claim legitimacy as a social commentator but the southern experience that defines his existence is that which debased Black people and left many paralyzed by the scourge of racism and discrimination. When the former baller speaks he does so from a place of confusion, and lacking any real sense of history or present, and painfully desperate in his attempt to be taken seriously. In a recent radio interview Barkley blared, "[Those expletives] who are looting, those aren't real Black people, those are scumbags. Real Black people, they're not out there looting." It was a bold and pathetic slight from someone who left the planet of real a long time ago.

Charles Barkley is living a privileged life, far from the reality of most Blacks, and certainly distant from the daily experiences of the Ferguson community. His athletic ability has afforded him a status that shields him, mostly, from the oppressiveness of Black life. If it were not for his physical talent, Barkley could very well have ended up as part of the crowd whose racial authenticity he questions. His attitude is offensive because it represents a willful amnesia, a deliberate attempt to deny his impoverished upbringing and how Blacks who don't happen to be 6'9" and can put a ball through a hoop might not have many options except to vent their frustrations over their nothingness in society.

In that same radio interview on Philadelphia radio station 97.5 The Fanatic, Barkley claims "But unfortunately, the way the media portrays a lot of Black people, we only put the negative Black people on television." Talk about the pot calling the kettle black. Barkley offered a stinging indictment of…himself. Yes, the media consistently puts Black caricatures on television as representative of African-Americans, and then uses these minstrel figures to confuse the public, validate stereotypes and deny the truth. Barkley is one of the biggest offenders. We accept that athletes and entertainers have opinions but the promotion of ignorance is unacceptable no matter the status of the celebrity. If those engaged in unrest in Ferguson are not 'real' Black people, then Charles Barkley needs to also turn in his Black card because scumbag is truly in the eye of the beholder, and Charles, in my eyes, you have certainly earned that mantle.


"Charles Barkley is living a privileged life, far from the reality of most Blacks, and certainly distant from the daily experiences of the Ferguson community."
Charles also suggested "they're holding us back, plain and simple" when talking about 'certain' Black people but he might want to include himself in that pack. Rather than offer us his one-cent, Barkley's time would be better spent educating himself on the history of racial violence in this nation and the hundreds of incidents in which Black life was disrupted by white violence, and the thousands of deaths of Blacks for no reason except their blackness. It is shameful that someone who touts his southern heritage can be so ignorant of history and so complicit in being a willing tool for deceit. His Auburn University education has obviously endeared him to a segment of white America that takes delight in him being an embarrassment to those of us who know a fool when we see one.

Barkley claims that some Black neighborhood would be the "Wild, Wild West" if not for the police but he is blind to the fact that some Black neighborhoods are the "Shootout at the OK Corral" because of the police. His opinion of law enforcement might change if he ever ventures in a community where he encounters police who don't see "Sir Charles" but a near 7 foot tall bald, Black man who they perceive is a threat. It is not an experience I wish upon Barkley but a truth that he is clearly incapable of acknowledging or too uninformed to understand.

If our athletes and entertainers are going to enter into the important civic debates of our times we must hold them accountable. Celebrity status should not disqualify anyone's opinion but stupidity should be called out because we really don't have time for that foolishness. The one statement I do concur with Barkley is that "I ain't shutting up and I ain't backing down."


---
Walter Fields
is Executive Editor of
NorthStarNews.com
.
Correction: An earlier version misidentified Charles Barkley's Alma Mater. He is a graduate of Auburn University.