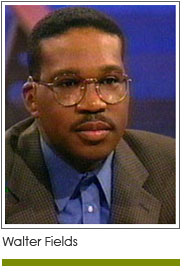 Barbara Buono is running for governor in New Jersey. If elected, she will be only the second woman to lead the Garden State. Her Republican opponent, the incumbent Governor Chris Christie, is on the verge of bullying and conniving himself to a second term. Barring a miraculous epiphany among voters though, the state senator is projected to be defeated today. And that would be a shame.

Former Secretary of State Hillary Clinton has her eyes on the White House in 2016. She is starting to make waves as she builds the political infrastructure for a presidential run. Already she is in full Clinton mode, finding the crevices in her party's politics from which to create a narrative that is not conservative, moderate or liberal but uniquely Clinton. Though the election is still three years away she is the odds-on favorite to be the Democrats' nominee. And such early certainty is a shame.

Both women stand out like sore thumbs in the political patriarchy of our nation but while one candidate, Buono, is being stampeded by the exodus and silence of Democratic male support in her state, the other prospective candidate, Clinton, is very much a part of the good ole' Boys club and exhibits some of its worse tendencies. Their fates tell the toxic tale of gender politics in the 21st century and the shallowness of partisan politics in the modern era.

By all accounts Barbara Buono, a progressive with liberal tendencies, should be the odds-on favorite to unseat a Republican governor in an emphatically blue state. Instead, she finds herself on the outs against the incumbent Chris Christie who has turned thuggishness into a political art. Despite New Jersey's dismal economy, rising poverty, crumbling infrastructure, lack of affordable housing and public schools crisis, Christie has managed to captivate voters with his unapologetic brashness despite being an empty suit with little to show for his first term in office. Just read the Star Ledger's bizarre endorsement of Governor Chris Christie and you will see plenty of red flags that should make voters cast their ballots for Barbara Buono. In all fairness though, the governor got plenty of help from Democrats. Christie's political success is not entirely of his making; he had two ethically challenged Democrats precede him in the State House.

Now, enter Barbara Buono and she not only has to fight New Jersey voters' infantile obsession with Christie but the implosion of the Democratic Party in New Jersey. In a state where Democrats hold a decided advantage in registered voters, the party's machinery has generally worked against Buono. The county executive of Democratic stronghold Essex County, of which Newark is a part, deserted the party candidate in what can best be described as backroom dealing upfront. The governor also took care of now Senator and former Newark mayor Cory Booker by spending $26 million for a special Wednesday election that would make certain Democratic votes would be suppressed when Christie faced off against Buono on the ballot. President Obama made his way to New York City to support Democratic mayoral candidate Bill de Blasio but could not make it over the river 25 minutes away to offer a similar endorsement for Buono. She is not the only woman in Jersey who appears to be thrown under the bus. The Assembly Speaker, Sheila Oliver, an African-American and the first Black woman to lead the lower chamber of the state legislature, is also facing an exodus that is being driven by the state's bizarre Democratic politics. Seems like the ole' Boys network in New Jersey is working overtime to bury the hatchet – in Buono's back.

However, on the 2016 presidential watch pundits are already fawning over Hillary Clinton and making her the presumptive Democratic nominee. Unlike Barbara Buono, the former Secretary of State is very much part of the old Boys network of Democratic and Washington politics. While spewing the rhetoric of progressive politics, Clinton mimics some of the same tendencies of her husband the former President. I am not convinced that a Clinton Act II is good for the Democratic Party or the nation. Upon retrospect, there were a lot of gray areas in the Clinton Administration's relationship with the African-American community despite the fanatical and nonsensical embrace of Bill Clinton by some Blacks as the nation's "first Black President." In the rear view mirror of President Clinton's two terms in office is a lot of Black road kill.

Now, Hillary Clinton might surprise me and not only embrace but push a progressive agenda, one that even the current occupant of the White House has shied away from. I don't think that will be the case though if her path to the White House is a coronation. Unlike Buono, the party power brokers seem prepared to anoint her the nominee a good three years before active campaigning begins for the November 2016 presidential general election. Clinton needs a good challenge that will force her to fight for the nomination. The insider politics that is conspiring to plough the road for a Hillary Clinton presidential bid is just as wrong as the insider politics that has worked against Barbara Buono in New Jersey.

But back to politics in New Jersey, the state that never fails to entertain. Democratic women in the Garden State should wear this election with a huge chip on their shoulder, and make their disgust known in party circles. If Barbara Buono loses she will have done so with the help of her party.


---
Walter Fields
is Executive Editor of
NorthStarNews.com
.