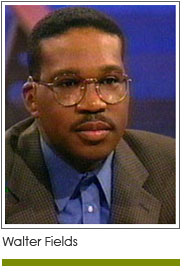 He cut a larger than life figure during his days on the basketball court and Newark-born Goliath Shaquille O'Neal continues to cut an imposing figure in his NBA afterlife. The man affectionately called "Shaq" seems to be everywhere these days, endorsing products as a TV pitchman or announcing projects under his business enterprise. And now Shaq has decided to dip his undoubtedly big toe into New Jersey's political waters with his embrace of Governor Chris Christie and his declaration that the governor is a "great man."

Shaq should have stayed out of the water because at some point you have to be smart enough to know when, even at 7' 1", you are in over your head. In this instance the big fella is drowning.

Shaquille O'Neal certainly has the right to endorse anyone he so chooses; even though he does not live in New Jersey and more importantly, knows little about the state's political environment. His embrace of Governor Christie is like a defensive blitz on the football field, you never really see it coming. So, here is the gentle, affable big man, adored by many for his very playful personality and seeming pleasant disposition, and he blitzes us when we least expect it. Shaq suddenly gets serious and tells us that our governor is a "great man," a clear endorsement of Governor Christie's re-election.

I wonder if Shaq has actually spent substantive time in many of the communities in New Jersey where people that look like him are devastated, families are in a state of crisis and children suffering. And while he has made an admirable commitment to Newark there is a marked difference between laying down dollars and laying down a commitment to human uplift. To endorse a governor who has done little to improve the lot of Black and brown New Jerseyans, and many poor and working class whites, suggest the backing of Governor Christie by Shaquille O'Neal is just another endorsement with a hoped for return on his investment.

Shaq needs to spend some time in Jersey and see first-hand how little his "great man" has done for the least of these in our state. The future Hall of Famer needs to talk to families devastated by the violence that is the product of ignoring our cities. He should talk to teenagers in Paterson, Trenton, Camden, East Orange and his native Newark, the young people who are trying to do right, and hear in their voice the desperation for a better quality of life. Shaq should talk to the tens of thousands of African-Americans who are in poverty in New Jersey, and did not receive a quality education, and who have neither the height nor skill for an NBA payday, and face a life of daily challenge.

I am puzzled by what measure Shaq determined the governor is a great man. We can judge Shaq's greatness by the stellar numbers he put up on the scoreboard and the championship rings that grace his fingers. In other words, we look at Shaquille O'Neal's performance and determine he was a great player. If Shaq would objectively use the same measure – performance - in assessing our governor, he might have used another term to describe Governor Christie. In the light of the reality on the ground in the Garden State, the All-Star center's endorsement seems a bit self-serving and gratuitous.

It's not all Shaq's fault though. We have played into the celebrity as savant so much that it is now coming back to haunt us. We have celebrities who really believe they are competent to speak on matters far afield of their knowledge. Yet, if I were to offer advice to an NBA player they would be right to laugh me out the room. The media treats celebrity political endorsements, particularly those offered by Black "stars," as instructive for the African-American community. True, there are some celebrity types that have a keen handle on the issues of the day and bring value to political discourse. This, however, is not one of those instances. Rather than enlighten us, the former star has Shaqueled us with his unqualified opinion. Our responsibility is to push back when people who obviously don't have a clue about politics or public policy stray out of their lane.


---
Walter Fields
is Executive Editor of
NorthStarNews.com
.