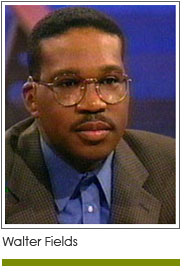 One thing I learned from my work in South Africa was the persistence and stubbornness of white minority rule. Following the fall of apartheid I was engaged in two projects that required that I spend significant time in the newly democratic Republic of South Africa. On one project I was retained by the U.S. Agency for International Development (U.S. AID) in conjunction with the International City County Managers Association to conduct a study with two colleagues on democratization in sub-Saharan Africa. The other project was an initiative of the National Forum for Black Public Administrators (NFBPA) in consultation with the African National Congress (ANC) to set up a training program for newly freed Black public administrators who would serve as city managers in the country's various outposts.

Both projects opened my eyes to the difficulty of transitioning to democratic rule when a powerful minority must cede power to a majority that has a legitimate right to govern. In the case of South Africa, still a young Republic, we are witnessing its growing pains as the nation is challenged by poverty, crime and a leadership class experiencing growing pains. Still, the nation is in transition and it is my belief that the struggles it is experiencing presently will be overcome by the steady and forceful will of the people to live free. What South Africa provides though is a mirror into our own struggle in the United States that came into clear focus on November 6.

As the population changes hue in the United States, and whites become a permanent minority in the not-to-distant future, we are seeing many whites react in fear to the prospect of no longer holding sway over the nation's politics and policy. What is revealing in the trepidation of whites is their sense that African-Americans and Latinos will turn the tables and proceed with retribution for past wrongs committed against them as their guiding principles for governance. Nothing could be further from the truth if whites who are acting irrationally in their post-election hysteria would simply open their eyes. That was not the case with Blacks and mixed-race South Africans, who abandoned retribution for the sake of reconciliation and a form of psychological justice.

What is evident though is that Congressional districts are becoming white Bantustans, or homelands, and this is particularly true of districts represented by Republicans. The language of "taking back our country" speaks to a frightened minority or perhaps a population that truly understands history and is thinking about the centuries in which people of color have been mistreated and abused. Guilt and fear is a toxic mixture and after this election I am certain that there are variations of both in many of these communities represented by Republicans who see as their mission, not serving their country, but preserving white culture. Take a look at the electoral map that gave President Obama his victory and you will see the old Confederacy taking the form of the new white Resistance. We hold presidential elections every four years but when was the last time we have heard talk of secession, increased gun sales and real threats against the nation's President? The Civil War never ended it simply was put on a hiatus by a glorious but brief period of American introspection called the civil rights movement.

We must be honest with what we are facing in this country for the next several decades. Many of us were teased by what some of us believed was a post-racial transition with the election of Barack Obama in 2008 and we let our guard down. It is time for all of us to take a step back and see clearly what is transpiring in this country. In a building that our ancestors built, and that houses the supposed representative branch of our government, a determined white resistance is holding power over some of the key committees that shape public policy and sees its role as denying this President, and by proxy the multicultural and cross-gender coalition that elected him, the right to govern.

In the world of history text books, transitions in America take place with dignified debate, high-minded intentions and honest differences but nothing could be further from the truth. There is a trail of blood that leads from all points – south, north, east and west – to the corridors of power in our nation's capital. It is that blood that colors our politics of today and that blood that should serve as our inheritance to govern and finally be recognized as full citizens. The struggle is upon us and generations past are watching from their heavenly perch as are generations present and the spirit of those to come; for freedom has never been gained without cost and we must ask ourselves if we are willing to pay the price to free America from itself.


---
Walter Fields
is Executive Editor of
NorthStarNews.com
.