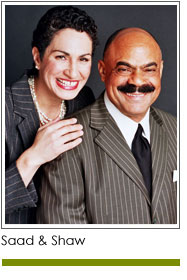 The financial health of an organization is often attributed to the board of directors. The composition of the board, its actions, the level of giving, and the recognition of individual members all impact financial health. Part one of this series provided information on nine symptoms of board health. This article discusses eight symptoms of compromised health. Use the following list to see if your board needs to improve its health.
1. Community members and stakeholders cannot identify the organization's leadership. When individuals, foundations and granting agencies consider making a gift they often look at the board to see if it represents the constituency served; and if it includes local or national leadership, thought-leaders and individuals of financial means. Some donors look at the board list first before reviewing other materials.
2. All responsibility lies with staff. When staff is responsible for fundraising you can rest assured that you are not raising the money you could. People give to people and to those who are volunteering their time and donating their own money. When staff takes on the responsibility of fundraising it is often because board members are not fully enough engaged to ask others to give.
3. Finger pointing without offering solid solutions. No one likes to be criticized. But most of us are eager to improve. Suggestions that address current challenges are welcomed especially when you are willing to help create the change you want to see.
4. Lack of individual leadership and initiative. For a board to be collectively strong, individual members need to demonstrate leadership and initiative by taking on projects that impact the institutions finances or programs.
5. Sparse attendance at key meetings. When attendance starts to dwindle it is time to look at meeting content. Are members asked to passively sit through staff reports? Are they engaged in projects they report on? Are you "meeting to meet?"
6. Inactivity renders board members and volunteers a liability. Without assigned tasks board members can focus on areas that are not a priority creating more work and taking an organization off track.
7. All talk and no action. There's only so much free advice an organization can use. Board members need to help put their suggestions into action.
8. Members are satisfied with the status quo. The board should be future-focused and looking for ways to improve advocacy, education and/or services. Members should be cultivating future leadership, evaluating the organization's direction and updating its strategic plan.
9. Members are unable to make the case for financial support. The key to making the case is knowing the organization's top three fundraising priorities and their potential impact.
As with physical health it is best to know if you have a "health challenge." Untreated challenges can lead to unwanted consequences. Too often the biggest challenge lies in not knowing you have a challenge. The first step is diagnosis. If your board needs to improve its health, visit www.saadandshaw.com.
Copyright 2016 – Mel and Pearl Shaw
---
.