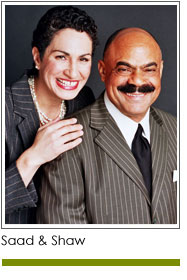 How do you ask someone to make a gift to a nonprofit that you believe in? What do you say? When do you ask? What if the person says "yes?" What if she says "no?"

When it comes to soliciting a gift for a nonprofit here's what you need to know. First off, if you are new to fundraising, it is natural – and healthy! – to feel a bit nervous. One way to reduce nervousness is to prepare and rehearse. Think about what might encourage a potential donor to give, and what his or her objections might be. Be prepared to overcome potential objections with information. And don't worry – the most important thing is to ask. You can't predict the response, but you can prepare your presentation. And, once you start getting a few "yeses" you may get addicted to fundraising: it is fun to secure resources for organizations and institutions you believe in.

Here are a few suggestions for getting started. First off, don't work alone. If you are asked to solicit a gift for a nonprofit, college, or hospital ask who on the staff will work with you to get you prepared. When you meet with the staff person be sure to discuss who you should solicit. You may have several people in mind, the organization may also have a few people they would like for you to ask. In general, you should solicit people you know or have a relationship with.

You will want to learn about the relationship between the organization and the people you will be soliciting. For example, will you be soliciting current donors or volunteers, or people who don't yet have a relationship with the nonprofit? You will want to know how much money the organization is seeking to raise in total, how much has already been raised, as well as what size gift you should ask your prospective donor to give. Make sure that you have access to printed and online information about the organization, its mission, vision, impact, programs and leadership. Ask for a brochure to take with you. Be sure you can communicate how the funds raised will be used. Ask as many questions as you feel the donor may have. It is most important that you are both knowledgeable about the organization and comfortable answering questions that may arise.

If you are new to fundraising, or feel uncomfortable making the ask, request that the staff person spend some time role playing with you. You may also want to accompany a staff person or more experienced volunteer or board member as they solicit a gift. This can help decrease any nervousness or discomfort you may feel.

Most importantly – make your own gift before you ask someone else to give!

Next week: details on what to say when soliciting a gift.


---
Mel
and
Pearl
Shaw
are the authors of "
Prerequisites for Fundraising Success
." They provide fundraising counsel to nonprofits. Visit them at
www.saadandshaw.com
.