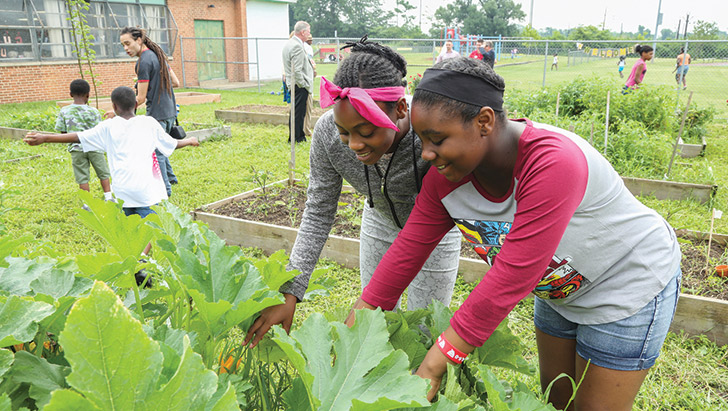 (An urban farm and community garden project in Delaware)

If you are African-American, in 2017 you have a choice: complain about the current environment in the United States or actually do something to start improving conditions for the Black community. Here are ten things you can do.


1. Attend your local Board of Education meetings and become involved in an issue of importance (e.g. curriculum development, disciplinary policy, academic progression, textbook selection, teacher diversity) to Black children in your school district.

2. Volunteer a minimum of 200 hours during the year to a local community or faith-based organization (e.g. food pantry, after school program, community garden, senior center) working to help those in need in your community.

3. Mentor a young person in your community and be an additional resource in their life. By simply dedicating 2-3 hours per week in support of a young person, you can change their life trajectory.

4. Make a concerted effort to support Black-owned businesses in your community on a regular basis.

5. If you are a graduate of a historically Black college (HBCU) join your Alma Mater's alumni association and contribute a minimum of $250 to the institution that gave you your start.

6. Open a bank account in a Black bank if there is one that serves your area. It can be your primary account, a savings account or a college fund; just know that our financial institutions can be vehicles to rebuild our communities if we support them.

7. Make a donation of at least $100 to a local organization working to support Black children or young adults.

8. Help form a block association in your neighborhood and get to know those neighbors willing to work together to improve the quality of life where you live.

9. Support the growth of Black news media by subscribing to one of the nation's Black newspapers even if it does not cover the community in which you live. (BlackPressUSA)

10. Be a positive force in your neighborhood, encourage children and young adults, look out for elderly residents and hold local government accountable for the maintenance of your community.

Remember, our fate is in our hands.