There are days when the weather is good. You wake up feeling alive and there is a smile on your face. There are days when everyone says hello and you feel on top of the world and affirmed in yourself. You feel unstoppable. Ready to take flight. Dreams are possible.

Next frame. The IRS informs you, you owe back taxes from 2002, including penalties and interests. What the hell!!??? The dishwasher overflows because you put in Spic and Span rather than Cascade. Your kid comes home from school with what you swear is H1N1! No one returns your phone calls. Where are my friends? Did everyone go on a vacation without me!?

When the weather is good, it is easy to feel affirmed and strong in your intentions. When life is sweet, ideas fly and creativity courses through your veins. You feel invincible, able to take on new ventures, even in a struggling economy. Numbers? What numbers? I can do this!

But when life hurls ridiculous blows and throws you off kilter…when you seem to land your feet in a series of dog poo, this is the time to dig deep and stay strong. It is easy to have self-doubt when there is not a friend in sight. When there is not enough in the till to cover Con Ed, much less an over due tax return, this is the time, to breathe deep and not let emotions take you.

Strategize where you can. Re-direct your energies. Learn from the moment. "This too shall pass!". "Where is the humor in this?" Get support from someone who is having a better day. Meditate. Pray.

This too SHALL pass. Continue to hold on to the dreams you hold dear, to the life you value. Stand strong with your intentions. Dog poo is merely a distraction. Wipe it off in the grass and keep steppin'! And let's talk again tomorrow.

Sandra A. Daley is a lifestyle and career coach in NYC. If you have questions and comments about standing strong, contact her at info@sandradaley.com or visit her at http://www.sandradaley.com. If you liked this article you may also enjoy "Me Time".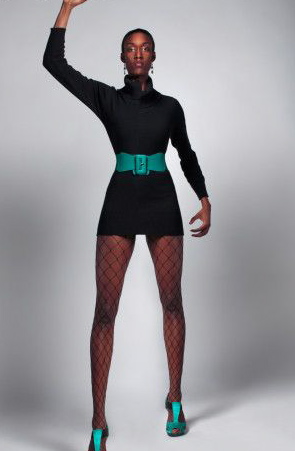 "Did everyone go on a vacation without me!?"
Armed with an attitude that she knows how to use, she's gonna
get there anyway she can. Now she knows what she wants.
No one is gonna stop her. Nothings ever gonna hold her down.
For all the doubters, non believers, the cynical that once were
dreamers, one of these days you'll know that you were wrong