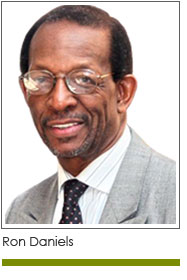 January 20, 2009, the day that Barack Hussein Obama took the oath of office as the 44th President of the United States of America, will forever be remembered as one of the great moments in the history of this nation and the world. Few can forget Nelson Mandela's release from prison and his subsequent journey from prisoner to president in South Africa, overcoming decades of oppression under the vicious system of apartheid. This was truly a hallmark of history. Similarly, Barack Obama's ascension to the presidency marks a triumph over centuries of denigration of Africans in America, most often under horrific conditions. No one can deny the magnificence of this moment.

From the very inception of Obama's improbable quest for the highest office of the land, however, questions surfaced about the validity and authenticity of his campaign. Early on there were questions about was he "Black enough," which to some degree was rooted in his mixed race background and lack of history in the longstanding civic rights/human rights struggle of Black people in this country. For others this question represented an earnest inquiry into the degree to which Obama was committed to responding to "Black interests." And, as his campaign gained momentum with substantial votes from Whites in state after state, the question was does Barack Obama's meteoric rise to prominence and the presidency signal the arrival of a post-racial, post-civil rights society?

For many conservatives, some liberals and a surprising number of Blacks, the answer to the latter question was affirmative; Obama's astounding victory proved that race has been rendered a minor matter, an insignificant barrier to any Black person achieving the "American dream." Consequently, as Black History Month begins, some might ask, what is the significance or value of recalling the achievements, tragedies and triumphs of African people now that a Black man and his family occupy the White House? Does the Age of Obama mean the end of Black History?

Those who would suggest devaluing the significance of Black History do so at the peril of Black people and the nation as a whole. First and foremost, it is imperative that we remember that President Obama is a product and beneficiary of Black History -- the steady and unrelenting march of people of African descent from the horrors of the holocaust of enslavement and the free labor that built Wall Street and the White House, to being defined as 3/5th of a human being in the Constitution to becoming the person elected to "protect and defend the Constitution of the United States." The venerable Elder, Rev. Joseph Lowery, was courageous and correct to commence the benediction of the Inauguration with verses from the Black National Anthem, Lift Every Voice and Sing …" God of our weary years, God of our silent tears, thou who has brought us thus far on the way..."


"The teary eyes of elderly Black folks we witnessed on the National Mall, January 20 peering up at a son of the struggle, were consciously and sub-consciously remembering, reflecting and celebrating the tribulations and triumphs of Black History!"
Fannie Lou Hamer once said something to the effect that we should always remember where we came from and honor the bridges that brought us over … "we have come over the way that with tears has been watered. We have come threading the path through the blood of the slaughtered." The teary eyes of elderly Black folks we witnessed on the National Mall, January 20 peering up at a son of the struggle, were consciously and sub-consciously remembering, reflecting and celebrating the tribulations and triumphs of Black History!

We must continue to study and learn from Black History because, we must understand from whence we've come and how far we have yet to travel even with a distinguished son of Africa in the White House. Malcolm X once said, "of all our studies, history is most qualified to reward all research." Like Carter G. Woodson, the father of Black History Month, Malcolm understood that knowledge of self through an awareness of history had healing power for a people battered and despised by a racist, white supremacist nation, that within our unique worldview, culture and illustrious history is to be found the strength, courage and inspiration to triumph over adversity and our adversaries. The study of Black History should never be seen as an esoteric exercise. It is about the survival, sustenance and development of a people.

As we intensify our examination of Black History during the month of February, we must recognize that Barack Obama's milestone achievement is a monumental stride forward along that path "through the blood of the slaughtered." It will most assuredly have us dismiss as folly the notion that somehow we now live in a post-racial and post-civil rights society, that with the rise to the presidency of Barack Obama, the walls of structural racism/white supremacy have come tumbling down. The gaps and disparities between Blacks and Whites in America in health, education, economic well being and wealth are well documented, as are the statistics on the casualties of institutionalized racism reflected in the criminal justice system and the prison-jail industrial complex.

Therefore, while we accept and celebrate the momentous accomplishment of the election of the first Black President, now more than ever we must be encouraged, motivated and inspired to finish the course. Now more than ever we must be determined to seize the moment to challenge America and our President to realize that the attainment of "a more perfect union" means mounting an all out assault to finish the unfinished civil rights/human rights agenda of the sons and daughters of Africa whose blood, sweat, toil and tears have been the redeeming grace of this nation. Now more than ever, the study of Black History must fuel the determination to keep our minds "stayed on freedom" for Black people and all oppressed humanity!


---
Dr. Ron Daniels
is President of the Institute of the Black World 21st Century and Distinguished Lecturer at York College City University of New York. He is the host of
An Hour with Professor Ron Daniels
, Monday-Friday mornings on WWRL Radio 1600 AM in New York and
Night Talk
, Wednesday evenings on WBAI 99.5 FM, Pacifica New York. His articles and essay also appear on the
IBW website
and http://stateoftheblackworld.blogspot.com. He can be reached via email at
info@ibw21.org
.