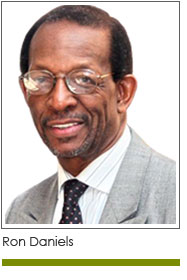 One of the most exhilarating and fulfilling experiences I have had recently was attending the Broadway musical Fela, which depicts the life of Fela Anikulapo-Kuti, the flamboyant, defiant, multitalented, artistic phenom who challenged corruption and dictatorial rule in his native Nigeria and Africa. In a word, the Play is Phenomenal!

I first learned about Fela Kuti from Sandino Thompson, the son of Wayne Thompson, my long time friend and partner in struggle, now deceased. Sandino picked me up during one of my visits to Oklahoma City and happened to be playing this amazing CD. When I asked who it was, he informed me that it was Fela Kuti and promised to burn a CD and send it to me – which he did. I liked the music so well that I subsequently purchased another of Fela's CDs. I frequently enjoy listening to his music because of the political messages in the lyrics and the incredible beat. However, I had no idea about the life and legacy of this remarkable freedom fighter until my wife/partner and I had the privilege of experiencing the powerful performance of Fela at the Eugene O'Neill Theatre. Now I have a better grasp of the meaning and significance of the powerful lyrics I have been listening to for the past few years.

Fela Kuti was a man in search of an authentic musical form as an expression of his creative genius and restless political spirit. His journey to musical greatness is the story of the evolution of a Pan African revolutionary. Along the path to stardom, Fela listened to, studied and learned from an eclectic array of musicians and artists from John Coltrane to James Brown, Frank Sinatra, Bob Marley, the Last Poets, the powerful Luciano "Chano" Pozo Gonzales and other Afro-Cuban artists. Out of these sources, he forged Afro-Beat, the musical genre that would make him one of the most acclaimed artists on the continent and the world. However, Fela's ambitions were not confined to creating a new musical genre. Guided by the spirit of his mother, Funmilayo Anikulapo-Kuti, a warrior woman/freedom fighter in her own right, he was eager to utilize his music to impart messages of freedom, dignity and liberation to the masses of people in Nigeria and the African World.

This dimension of his journey took him to the United States where his multifaceted experiences had a profound impact on his political outlook. Arriving in the States with his propensity for womanizing, his "game" was checked by a revolutionary breed of sisters in the era of Black Power, who were interested in cultivating Fela's mind and consciousness as a pre-condition for their company. It was a great incentive. Fela was exposed to the Black Panther Party, Malcolm X and Dr. Martin Luther King at the height of the civil rights/human rights/Black Power movement in the U.S. He became an avid reader, digesting the works of the Honorable Marcus Mosiah Garvey among other great freedom fighters. Like others from the continent who came before him, the experience in the Diaspora left an indelible imprint on his consciousness. It was the final element in the making of a revolutionary artist!

From the stage of the Shrine, his nightclub in one of the most downtrodden and dangerous neighborhoods in Lagos, Fela's scintillating Afro Beat song and dance performances would become the source of his strident call for African cultural authenticity and excoriating critique of corrosive corruption and brutal dictatorship. He emerged as a larger than life figure in the hearts and minds of the masses of Nigerians and Africans across the continent aspiring for a better life in post-colonial era. His persistent critiques and enormous popularity did not sit well with the dictatorship. He was viewed as a threat that had to be silenced. He was arrested and imprisoned more than 200 times. On some occasions, he was beaten and tortured. Still he refused to be silenced.

As depicted in the Play, in the most savage attack against him, his private, armed compound Kalakuta was stormed and destroyed by the Nigerian military. Scores of his followers were wounded. Moreover, in the most tragic incident of all, his beloved mother, Funmilayo was hurled out of a second story window to her death. Still, Fela's music, his voice would not be silenced. Inspired by the spirit of resistance and courage of his mother, he continued his fearless, uncompromising criticisms of corruption and dictatorship until his premature death in 1997 at age 58. An estimated one million people turned out for his funeral -- a testimony to his allure as a revolutionary artist and self-professed "Black Power Man."

Now I know who Fela is! He is a freedom fighter in the spirit of Paul Robeson, Miriam Makeba, Nina Simone, Bob Marley, Hugh Masekela and Harry Belafonte who have used their art, fame and popularity as weapons in the struggle for liberation. As thousands flock to see the awesome Play about Fela's life and legacy on Broadway (many of whom are a new generation of potential freedom fighters), I hope it will intensify the fire of resistance to corruption and dictatorship so rampant on the African continent today. We need legions of revolutionary artists and a multitude of "Shrines" in Africa and the Pan African World as bastions from which a 21st century cultural revolution can emanate. We need a cultural revolution that will reclaim the vision of our forebears who advocated the total decolonization of Africa and the Caribbean as the basis for the resources of Africa and the Pan African world being utilized to uplift the masses of African people. The squandering of Africa's resources today in the face of the misery and suffering of the masses of African people is nothing short of pathetic.

What the Play Fela reminds us is that there are those who are willing to utilize their talent as artists to become freedom fighters, courageously embracing the cause of "African redemption" at all cost. Let a new generation of artists and activists pick up the torch so that our ancestors will not have struggled, suffered, bled and achieved in vain. We owe collective gratitude to Shawn "Jay-Z" Carter, and Will and Jada Pinkett Smith for having the consciousness and commitment to be the co-producers of this magnificent play. Long live the spirit of Fela Anikulapo-Kuti!


---
Dr. Ron Daniels
is President of the
Institute of the Black World 21st Century
and Distinguished Lecturer at York College City University of New York. His articles and essays also appear on the
IBW website
and
www.northstarnews.com
. He can be reached via email at
info@ibw21.org
.