A retreat for women asking the question: What does life expect from me? For women ready to move past fear and live life in unique and full expression.
Sandra A. Daley is your companion and coach using her results producing, soulsmithingTM process.
Friday, January 22 4:00pm — Sunday, January 24 12:00pm. 
Registration: ASAP. Space is limited 
Shandaken is 30 minutes North of Woodstock, NY.
Registration remains open until January 8th, if space remains available.
Description
2 Days of tempering and refining your spirit. Your mornings begin with Yoga and stretching. The snow outside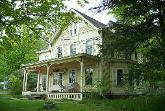 completes the setting of your 9 bedroom Victorian house. You head downstairs to a healthy, delicious breakfast and to later sit with other women to discuss the tools and materials needed to forge past your obstacles. Later in your private room, you might jot down thoughts in your soulsmithing TM journal. Sandra is your coach, she knows the answers will get revealed through women working together, using her results-producing process. With 2 days of intensive workshops, camaraderie, and support, you are sure to be girded and ready to take your life and ventures to the next level.
Click here to read testimonials of women who have worked with Sandra
Limited to 11 women.
For the Daily Agenda: Click Here

Accommodations and Meals
Choose to take a room like this, to yourself or bring a friend/"sister" in a 9 bedroom, Victorian house with 2 baths.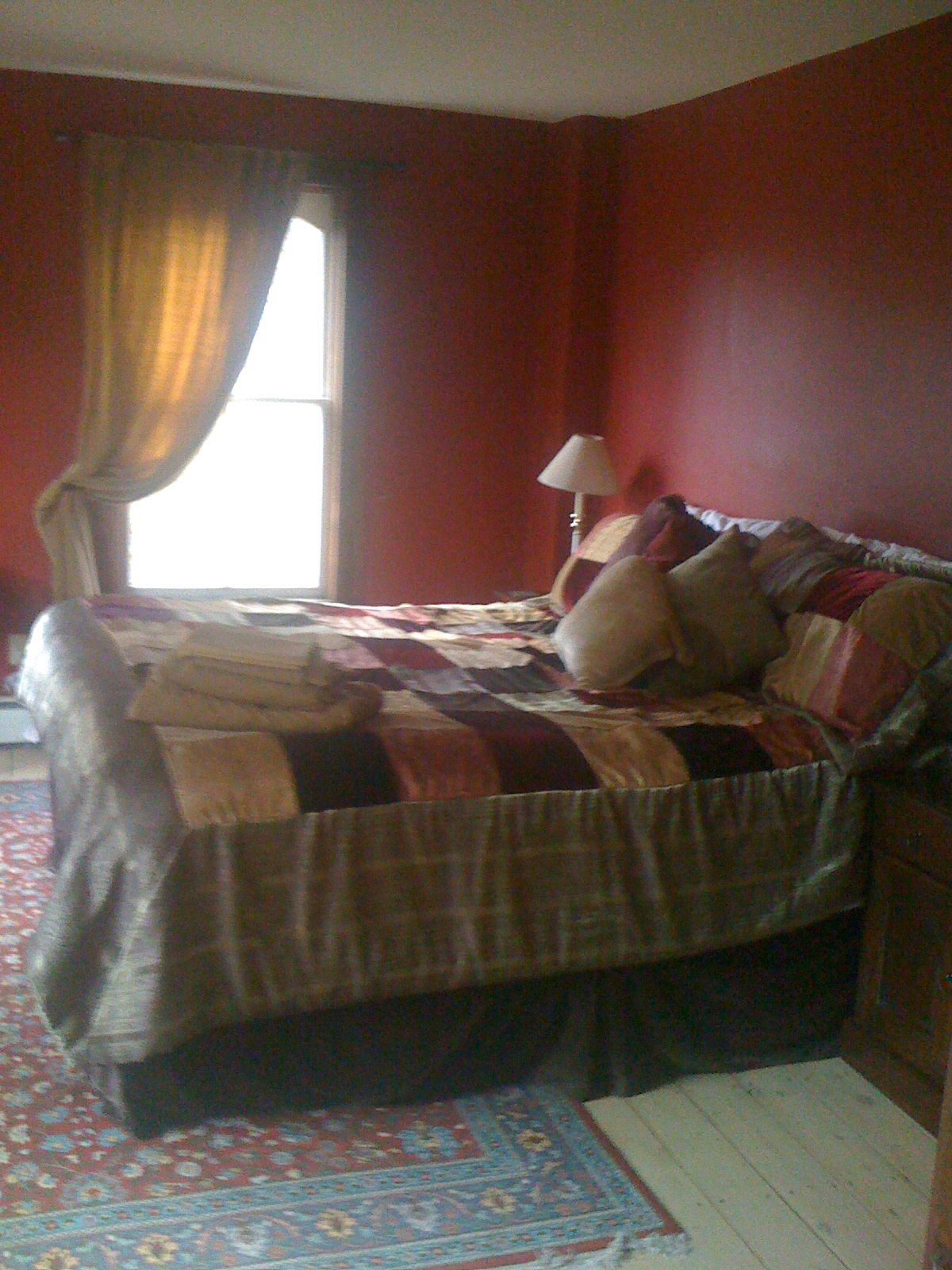 No cell phone service. There is WiFi for your laptop and a landline for all calls. A delicious and healthy menu for feasting and grazing. A "happy hour" of delicious wines is planned for Saturday night. Plenty of vegetarian choices.
Registration and Payment
Please be sure to fill out your form!
Registration, Retreat Agreement, and Payment options are available:
Sandra will contact you to follow up.
Cost
Cost covers your room, linens, towels, all meals, a personal journal, a soulsmithTM booklet, and 2 days of Dream It! Plan It! ClaimItTM. As an added value, you will receive 30 minutes of a FREE one-on-one session, 3 hours of one-on-one sessions for the price of 2 hours, a soulsmithTM workbook of refining exercises, "Sojourner's List" of resourceful books and quotes, and a discount on Sandra's next soulsmithingTM workshop or retreat. Please bring a yoga mat.
Early Bird Price: $450 if you decide to share your room with a friend and $550 for single occupancy, with nonrefundable deposits of $450 and $275, respectively, by November 30th. This is a savings of $75.
Regular Price:$525 and $625 when registered after November 30th.
After December 22, full payment is required upon registration.
Registration is confirmed only by receipt of deposit or full payment. Rooms are quaint and distinct and are assigned by lottery.
Final Payment Date: December 22nd. Registration remains open until January 8th, if space is available. You may pay by check or PayPal. On PayPal, you will be charged an additional 3.0% of the total as a processing fee, it will be noted as a shipping charge.
Refund and Cancellation Policy
Deposits are nonrefundable. No refunds can be given. No exceptions can be made.
The full amount will be retained if registration is cancelled after January 8th.
A full refund will be given if Sandra cancels the retreat.
Travel and Other Information
By car: An approximate 2.5hr drive from NYC. Sandra can provide specific directions from your location.


By bus: Adirondack Trailways from Port Authority, NYC, going through Kingston, Woodstock, Phoenicia and finally Shandaken Town house ( your stop) the house is literally across the stop! For Trailways schedule information, call toll free 1.800.776.7548. Round Trip ticket is $63.00
To pay by check or PayPal and fill out registration form: Click Here

I am my own best thing. Zora Neale hurston

"2 Days of tempering and refining your spirit."