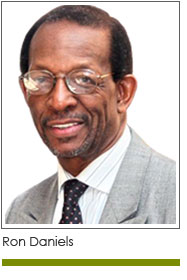 The video of the brutal murder of Derrion Albert, a teenage honor student in Chicago, by other teenagers sent shock waves across the nation. How is it that a group of young people could batter and stomp one of their peers to death in the midst of a throng of teenagers? In the past several years, Chicago has emerged as the capital of student murders. However, Chicago is not the only city in Black America plagued by student murders, youth violence and fratricide. As I pen this article, young Kevin Miller was just shot in the face and killed in Cambria Heights, Queens, New York, an innocent bystander of an after school brawl that erupted among students. Chicago may lead the nation in student murders, but the phenomenon of youth fratricide is a problem in virtually every locale and region of the country. It is an epidemic that has been afflicting Black communities for years (which is periodically highlighted by the widely publicized murders of young people like Derrion Albert).

Black America has been silent about this crisis for far too long. As we approach the 14th Anniversary of the Million Man March, I believe it's time for an Emergency Summit to address the crisis of youth violence and fratricide in Black communities across the country. On the eve of the 10th Anniversary of the Million Man March and launch of the Millions More Movement, the Honorable Minister Louis Farrakhan and Leonard Dunston, President Emeritus of the National Association of Black Social Workers, convened a Black Family Summit of national organizations to discuss issues affecting Black families, including Black youth. The Black Family Summit has continued under the auspices of the Institute of the Black World 21st Century – which recently sponsored a highly successful Forum on "Life in Post Racial America" at the Congressional Black Caucus Annual Legislative Conference in Washington, D.C. Perhaps, Minister Farrakhan and Brother Dunston should team up again to convene the Emergency Summit on Youth Violence and Fratricide.

No matter who the sponsors may be, it is imperative that a Summit be convened as soon as possible. It is critical that leaders, organizations, agencies, community based advocates, policy experts and elected officials come together to provide an analysis of the crisis and prescribe an agenda for action. That agenda must include actions the government should take and those programs and initiatives that should be undertaken internal to our communities. In addition, we must garner the courage to demand that corporate America reinvest in marginalized Black communities. Billions of Black dollars buttress the bottom line of corporate America. We must demand a fair return for our dollars. What is certain is that inaction is not an option. There must be a concerted, coordinated and sustained campaign to eradicate this destructive plague from our communities.

From my vantage point, the root cause of the crisis is clear. It is the bitter harvest of decades of neglect and abandonment of impoverished urban and rural Black communities in this country, resulting from structural-institutional racism. Indeed, a few years ago, the Institute of the Black World called for a Martin Luther King-Malcolm X Community Revitalization Initiative, a massive "Domestic Marshall Plan" type program to address, in a holistic way, the myriad of maladies afflicting marginalized Black communities. In calling for the MLK-MX Initiative, we offered the following perspective:
"Many urban inner-city areas are like zones of desolation and despair, plagued by chronic unemployment, under-employment, poverty, inadequate health facilities, environmental degradation, poor performing schools, the infestation of drugs, crime, gangs, the illicit economy, fear, police occupation and terror – all feeding a prison-jail industrial complex where Black and Brown people are the primary fodder."

Factor in the "gentrification" of Black communities occurring across the country, and I am not sure there is much more one needs to add to the chemistry of destructive forces with which Black youth and students are compelled to cope. Isolated, abandoned and in the absence of a "movement" which defines and explains these phenomena, it is understandable that some youth would internalize their oppression and turn on each other rather than to each other. Unfortunately, an industry-hijacked form of hip-hop that glorifies violence and cheapens life in the name of "realness" has also filled this vacuum. In my judgment, the epidemic of violence and fratricide tearing apart sectors of the Black community is a consequence of these factors.

The reality is that Black leaders urgently need to seize the moment to mount a campaign to rescue our communities and our youth. At the IBW Forum on Post Racial America, Dr. Ronald Walters, our leading Political Scientist, strongly recommended a "second stimulus" package to address the crises in marginalized Black communities. This is very much in line with IBW's call for the MLK-MX Initiative. However, there are a range of other legislative proposals that an Emergency Summit should consider – policy proposals that address various dimensions of the crisis. For example, Kenny Barnes of Washington, D.C. and Congressman Bobby Rush have proposed a bill to create anti-violence projects in targeted cities across the country. Congress Members Rangel, Conyers, Scott and Davis also have policy proposals that would positively address the crisis. These Members of Congress, along with Hilary Shelton, Vice-President for Advocacy and Director of the NAACP Washington Bureau, should definitely be invited to the Summit.

As noted above, however, this crisis will not be solved by legislation or external initiatives alone. It is essential that we dig deep into the Black experience of triumph in the face of trials and tribulations to muster the collective resolve to creatively and lovingly confront and overcome the dysfunction, nihilism and callous disregard for life that has become commonplace in marginalized neighborhoods in Chicago and other locales in Black America. We must resolve to bridge the "class divide" which has resulted in the isolation and abandonment of marginalized Black neighborhoods. In addition, we must bring organizations and agencies that are successfully implementing projects, programs and initiatives to combat violence and fratricide among our treasured youth to the table. We must find a way to replicate these models and paradigms of possibility throughout Black America. Positive hip-hop artists and cultural workers, those who have the ear of the youth, must also be front and center around the table. The future of Black youth in America is in their hands and ours. If we fail to act, we will betray the spirit of our ancestors and the Black Freedom Struggle that has enabled so many sons and daughters of Africa to achieve relative success in this hostile land. An Emergency Summit to address youth violence and fratricide is the order of the day!


---
Dr. Ron Daniels
is President of the
Institute of the Black World 21st Century
and Distinguished Lecturer at York College City University of New York. He is the host of
Night Talk
, Wednesday evenings on WBAI 99.5 FM, Pacifica New York. His articles and essays also appear on the
IBW website
and
www.northstarnews.com
. He can be reached via email at
info@ibw21.org
.