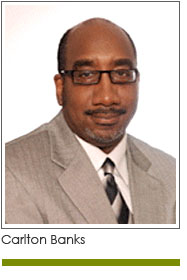 When you do anything in life you should put your best foot forward and give it all you have.

The game of life can be treacherous and it definitely has a lot of pit falls, and trials and errors, and yet, for some, even prosperity. However, few African Americans seem to become prosperous. Are we serious about economic freedom, empowerment and a prosperous future for ourselves, our children and future generations? Do we have what it takes and are we making the right choices to lead us in that direction.

African Americans are the most educated people of color on the planet. But for some strange reason, we have not seriously looked at our economic situation in this country. Why aren't the alarm bells ringing and our leadership focused on finance as the number one priority for our economic empowerment?

We all need to wake up, get into the game and start playing to win. Presently we are on the sidelines. When we start putting forth 100% of our effort to change the way the game is played, then we will be serious about our economic progress. How do we start putting forth this effort? We start by investing in our Black businesses on a massive scale. Yes, millions of us need to purchase stock in our publicly traded Black financial institutions and other businesses listed on the stock exchanges. Millions of African-Americans should be pooling our dollars together to purchase black companies and other companies that are for sale. This is the kind of effort that will make a positive change in our community.

I guarantee that if we follow these types of sound investment principals for an extended period of time - a decade, a quarter century, and a half-century, we will have positive results. We will not only be in the game, we will be winning the game. You will start to see a decrease in the high unemployment and incarceration rates of our youth, more stable families; fathers, mothers and children together, and most importantly, you will see an increase in our children attending college. Learning and winning the financial game in America will open many doors for African-Americas. We just have to make some major adjustments in the way we spend our capital and put forth 100% of the effort to improve our economic conditions.

Presently Black America is sleep at the wheel. Many of us don't speak up or get vocal about it because we don't know what to do. Where is our leadership when it comes to matters of personal finance? Quite frankly, no leader comes to mind when I think about economic issues in our communities. We can only understand our problem by looking squarely at the financial conditions we face in this country. The African-American economy is operating at a trade deficit. In many ways, we have done the same thing that President George W. Bush did to the nation's economy.

At least with the US economy, many people have wised up and can see the error of their ways and are trying to repair the damage. Our problem is that we have been looking at our economy for over a half-century and have not made any substantial progress to improve the conditions. We don't have a revenue problem, we have a spending problem. We spend our money with everybody but ourselves! We must work to reduce our deficit through increased business ownership, control of our economic resources, pooling our capital together and support of each other.

There are plenty of publications that detail our problems, such as the National Urban League's (NUL) "State of Black America." The annual report takes an in-depth look at economic conditions in our country and the ripple effects it has on our communities. The report has been published annually for 36 years. I'm not trying to criticize the NUL because they have a lot of successful initiatives that are making a difference. However, in my opinion, if someone has been trying to solve this problem for 36 years and the problem still exists, then something is wrong with their solution to the problem. The CEO of NUL Marc H. Morial spoke to students at Howard University in April of 2011 "The State of Black America Town Hall" and told students that we must rebuild the Black economy! That's a step in the right direction. However, the challenge comes when you have to put that plan into action.


---
Carlton Banks
is the founder and managing member of Globalfinet, LLC, a unique economic network dedicated to solving the Black financial crisis. For readers interested in improving their personal finances go to
www.globalfinet.com
and get in the game.The views and opinions expressed are those of the author.