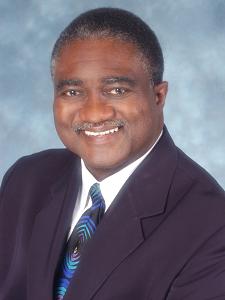 While you were focusing on the antics of Donald Trump and young people "feeling the Bern," Republicans at the state and federal level were stepping up their attacks on the poor.

When I was covering Jesse Jackson's 1984 presidential campaign, he had a term for this kind of callous behavior by elected officials. He described each as a "Reverse Robin Hood" because they rob from the poor to give to the rich.

In my home state of Alabama, for example, Republican State Senator Arthur Orr has submitted a bill that would, if enacted, place restrictions on two programs that primarily benefit the poor - the Supplemental Nutrition Assistance Program (SNAP) or food stamps, and Temporary Aid to Needy Families (TANF).

According to the Montgomery Advertiser, "The legislation would cut eligibility for Temporary Aid for Needy Families (TANF) from five years to three. It would also require TANF recipients to sign a paper acknowledging they would stick to the requirements of the program, including those related to work. The bill would also prevent the Alabama Department of Human Resources (DHR) from seeking work waivers for those receiving SNAP, and would also require EBT cards for recipients of public benefits to have photos on them. The legislation would also end SNAP eligibility for anyone who may not be cooperating with child care enforcement."

The bill was approved in committee on a 10-3 vote and now goes to the Senate.

Alabama officials say the average TANF befit for a family of three is only $215 a month. About 27,073 people in 11,923 households are covered. Of those, 77 percent or 20,974 are children. The average food stamps benefit is $261.81 per month, about $65.45 per person.

Meanwhile, Alabama Gov. Robert J. Bentley has given "massive pay raises" to key staffers and cabinet members, including more than $73,000 each to Alcoholic Beverage Control Board Administrator Mac Gipson, Department of Economic and Community Affairs Director Jim Byard, Revenue Commissioner Julie Magee and Insurance Commissioner Jim Ridling. At least six staff members received annual raises of
$21,000 to $34,000, according to news reports.

In addition, the state has rejected pay raises for teachers, retirees and state employees, closed 31 driver license offices and five state parks.

The attack on the poor is not limited to Alabama and other Southern states.

As recently as January, House Speaker Paul Ryan was being praised for challenging his party to prioritize poverty.

He said, "There are the millions of people stuck in neutral: 6 million people who have no choice but to work part time, 45 million people living in poverty. Conservatives need to have an answer to this - because we do not write people off in this country. We just don't."

But those words have not been mirrored by action. A budget proposed by House Republicans would represent severe cuts in programs assisting low-income residents.

"Despite House Speaker Paul Ryan's statements in recent months that House Republicans want to focus on and reduce poverty, the budget calls for what would be the most severe budget cuts in modern history in assistance for Americans of limited means," said Robert Greenstein, president of the Center on Budget and Policy Priorities, a Washington-based nonpartisan research organization and policy institute that conducts research and analysis on government policies and programs.

"These programs would be cut a stunning $3.5 trillion over ten years, eliminating, by 2026, roughly 40 percent of federal resources for low-income assistance. Although low-income programs account for 28 percent of federal domestic-program spending (i.e., spending on everything except defense and interest payments on the debt), they would bear about 60 percent of the cuts in the House budget."

Greenstein continued, "The budget would make tens of millions more Americans uninsured by repealing the ACA (without putting anything in its place) and cutting Medicaid more than another $1 trillion over ten years on top of that. The ACA has reduced the number of uninsured people by about 20 million; the budget would reverse those gains, and its deep additional Medicaid cuts would intensify the damage."

In sharp contrast - just as Alabama Gov. Bentley was inflating the pay of his cabinet members - the Republican budget, if passed, would ease the tax burden on those in the highest income brackets. It would also force cuts in Pell Grants, education and job training programs.

"Not surprisingly, the budget charts a different course on defense and taxes," Greenstein stated. "It boosts the former. On the latter, it eliminates the Alternative Minimum Tax - intended to ensure that high-income people pay at least some minimum level of taxes - calls for lowering income tax rates, and proposes a corporate tax system under which all profits that U.S. corporations show on their books as coming from abroad, including offshore tax havens, are largely or entirely exempt from U.S. taxes. It speaks of closing some tax breaks but doesn't identify any specific tax breaks to curb."

As Greenstein noted, "The budget would cut non-defense discretionary programs and services by roughly $1 trillion over ten years below the levels under the harsh sequestration budget cuts. Yet under sequestration, spending for this part of the budget is already slated to shrink to the lowest level on record by 2018, as a percent of GDP, with data back to 1962."

Robin Hood was a character in English folklore. This is for real.


---
George E. Curry
, former editor-in-chief of Emerge: Black America's Newsmagazine, is editor-in-chief of
EmergeNewsOnline.com
, an African American-oriented news website and monthly digital magazine. A popular keynote speaker, Curry can be reached through his Web site,
georgecurry.com
You can also follow him at
www.twitter.com/currygeorge
,
George E. Curry Fan Page
on Facebook, and Periscope.