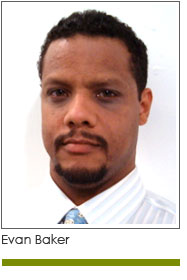 I have a criminal record. Who will hire me with a felony? These are the questions asked by a person who committed a robbery. The robbery this person committed resulted in the death of a person in the Bronx. The Bronx man who was robbed was reportedly walking home drunk from a party. After the man was robbed he was then beaten by passer bys. These passer bys were friends of the person who initiated the robbery. Upon witness of this robbery these "friends" took it upon themselves to beat the man further. A homicide was the end result of the beating. My patient, the person who robbed the man, is being charged with the murder. He expects however that he will not spend more than ten years in prison, as per the offer from the District Attorney.

How does this person make sense out of his life? How does society make sense out of this tragedy? This is the question that confronts the therapist as well as the incarcerated person who is the patient. An answer to these questions may be best sought when we consider ways in which this person may have avoided committing such acts.

Answering these questions requires that this person incarcerated envision himself benefiting society. Once this person is able to see that his purpose in life is to make life better for others, many solutions develop. A reason for being emerges where previously one scarcely existed. The individual is able to see that by helping others life makes sense. Next time, you see a person walking down the street drunk, make sure that he gets home safe, I suggest.

As the patient considers this new paradigm of thought, I notice relief in his face. The person is now able to see life with more desire. I stated to him, " The world does not need another bad person. The world does however need more good people. If helping others is something that you choose to want out of your life then there is plenty of work for you." Now the discussion of education is relevant as life is more relevant. In fact, all discussion becomes more relevant because of this newly found reason to live.

Where do we go from here I wonder? Well, he goes back to his cell while I wait to see if anyone else would like to discuss their life. I know that through this discussion we had made excellent progress. However, like any exercise repetition must persist for lasting results.

Before he left the room, I pointed to how obeying the law could be our guiding light with respect to our moral behavior. In the pursuit to help others morality must be our foundation, I explain. He agrees that although we may find a law that we don't agree with, opposing an immoral law in an immoral capacity is counterintuitive. He thinks about what it means to help society. He considers how he could stop this crime from ever happening again.

Some may feel that being incarcerated takes away all ability to make an impact. I disagree however. I believe that the person incarcerated can make the world a better place when the person attempts to live their life in a moral capacity while in the service of others.

We as a society have a responsibility to this prison phenomenon. If taking responsibility for this phenomenon known as criminal justice means making primary education culturally competent as well as culturally relevant, so be it. If taking responsibility means that the therapist whose client is incarcerated asks the question "what do you want to do with your life?" or "How do you plan to make sense out of your life?" so be it as well. If taking responsibility means sacrificing by allowing those people incarcerated to earn a college degree then yes, so be it.