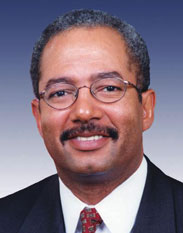 Hon. Chaka Fattah
Pennsylvania, 2nd District
U.S. House of Representatives
2301 Rayburn House Office Building
Washington, D.C. 20515
Ph: 202-225-4001
Fx: 202-225-5392
www.house.gov/fattah

4104 Walnut Street
Philadelphia, Pa. 19104
Ph: 215-387-6404
Fx: 215-387-6407






Chaka Fattah is an experienced lawmaker serving in his seventh term in the U.S. House of Representatives. He represents the Second Congressional District of Pennsylvania, which includes parts of Philadelphia and Cheltenham Township. A member of the powerful Appropriations Committee, Congressman Fattah also holds a seat on the following subcommittees: Commerce, Justice, Science, and Related Agencies, Homeland Security and the Energy and Water Development Subcommittee.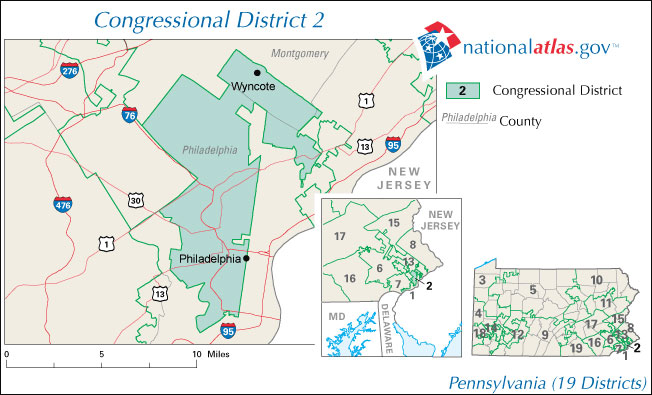 Enlarge Map
Recently appointed by House Speaker Nancy Pelosi to Chair the Congressional Urban Caucus, Fattah will lead its members to concentrate on issues such as public safety, employment, education, transportation, housing, health and strengthening the nation's infrastructure. In addition, the caucus will seek and support legislation that advances the development of strong economically vibrant metro areas.
During his 12 years of public service to the city of Philadelphia – where he served six years as a state representative and another six as a state senator – Fattah led the way to help local families make the transition from the Federal welfare program to the workforce with the help of job training and work placement programs. In 1986 Fattah developed the annual Fattah Conference on Higher Education, which motivated thousands of Philadelphia's youth to pursue a college education. Read to Lead – another of Fattah's educational initiatives – provides free books and classroom instruction to more than 5,000 students.
Fattah also serves on the powerful House Appropriations Committee, which oversees more than $800 billion in discretionary spending. Fattah has served as a member of the Pennsylvania State Board of Education and on the Board of Trustees of Lincoln, Temple and Pennsylvania State Universities, and the Community College of Philadelphia.
In addition to being named one of the country's 50 most promising leaders by Time Magazine, Fattah received a ringing endorsement from The Philadelphia Inquirer when the newspaper proclaimed Fattah "has been an effective champion for people in need of affordable housing, young children denied a head start in school, and low-income students trying to finish college and earn advanced degrees."
Re-elected to a seventh term in 2006, Fattah is preparing bold policy initiatives for the 110th Congress. Included in those proposals is the Transform America Transaction Fee, which calls on the Department of Treasury to study a proposal to change America's economy by eliminating all Federal taxes on individuals and corporations, and instead replace them with a revenue generating system based on transaction fees. Fattah will also introduce the Student Bill of Rights, a proposal that requires states to certify, with the Secretary of Education, that its public school system provides students with equal access to qualified teachers, the opportunity to learn from up-to-date textbooks and access to computers, libraries, and qualified professional personnel.
Source: U.S. House of Representatives
The 2nd Congressional District covers most of the city of Philadelphia plus the Montgomery County suburb of Cheltenham. The district is 61 percent Black and 30 percent white. The poverty rate is 23.9 percent and the median income is $30,646.