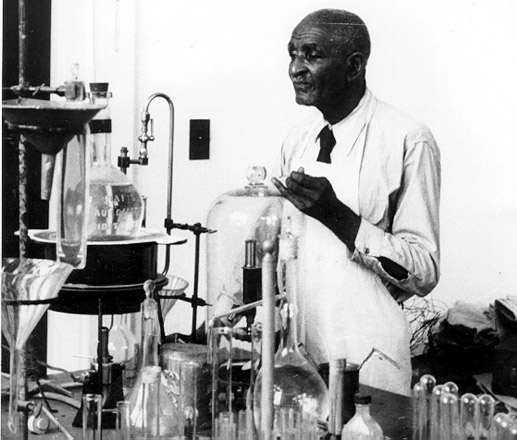 Today in Black History: Noted scientist Dr. George Washington Carver died on this date in 1943.

The New York Times

National

Editorial: The Bogus Voter-Fraud Commission Is Dead, but the Myths Aren't

Key Allies Abandon Bannon in Wake of Trump Comments

Author of Trump Book Goes From Local Media Scourge to National Newsmaker

Goldberg: Everyone in Trumpworld Knows He's an Idiot

Trump's New Policy on Marijuana Draws Bipartisan Fire

California Is Defiant in Face of Federal Move on Marijuana

Why Men's Future May Be in Nursing

U.S. Added 148,000 Jobs in December; Jobless Rate at 4.1%

U.S. Will Open Nearly All Offshore Waters to Drilling


Local

Restructuring New York's Taxes Sounds Good. Now for the Details.

How Does Your Landlord Calculate Your Rent?

Newly Appointed U.S. Prosecutors Inherit Major Cases

Legal Boot Camp for New Judges in New York

Brendan Byrne, Former New Jersey Governor, Is Dead at 93


Philly.com

A trip to a place usually ignored by the media: the heart of anti-Trump Country

Armstrong: Shae-up at WURD 900 AM disrupts my morning radio routine.


The Detroit Free Press

Judge Greg Mathis considering run for John Conyers' seat in Congress

Group files complaints over politicization of AG Schuette's staff

Detroit making 'steady progress' against violent crime, police chief says

Michigan senator says his hands are clean in towing bribery scandal


The Star-Ledger

Brendan Byrne, former N.J. governor and elder statesman, dies at age 93

N.J. lawmakers begin moving on $5B Amazon tax breaks

Police department removes Facebook post seen as racially offensive

N.J. Democrats fight as controversial bill to subsidize nuclear plants stalls


The Chicago Tribune

Investigation details secretive contacts with lobbyist on $2 billion Illinois lottery contract

Foxx rejects call for special prosecutor in fatal shooting of 2 by Chicago cop

Black Girl In Om prioritizes wellness for women of color

Collective of diverse construction firms hired to manage Obama center construction


The Cleveland Plain Dealer

U.S. Supreme Court to decide legality of Ohio's process for removing inactive voters from rolls

Restore long-term funding for children's health programs: editorial


The Los Angeles Times

California's pot world sees 'reefer madness' in Sessions' assault on legal marijuana

Republican candidates for California governor spar in their first debate

Questions over LAUSD chief's extended medical leave intensify as new semester begins


The Washington Post

For a third year in a row, police shot and killed nearly 1,000 people across the U.S. in 2017

Fewer teens having sex as declines in risky behaviors continue

Bannon's hopes of leading a GOP revolt imperiled as allies start to drift away

At Trump's behest, top White House lawyer urged Sessions not to step aside from Russia probe

U.S. added 148,000 jobs in December, a lagging end to a year of steady growth

Trump administration angers vulnerable Republicans with offshore-drilling, marijuana decisions

Trump administration proposes rules for health plans without certain ACA protections

'That's the model': Republican Cory Gardner stands up to President Trump

He pleaded guilty to rape 40 years ago. Now he says he is innocent.


USA Today

Confidential deals can obscure sexual misconduct allegations against doctors as Cleveland Clinic case shows








Some clips might require your registering for the paper's website. Sites like The Chicago Tribune are free while The New York Times and others have a pay wall that will allow you to see a specific number of articles per month for free and require a paid subscription for further reading.