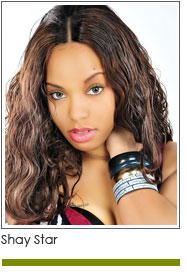 Many people take life for granted. It is such a precious, delicate and ambiguous existence, but what does it really mean? The Merriam-Webster online dictionary definition reads "the period from birth to death"; another definition (M-W) reads "the sequence of physical and mental experiences that make up the existence of an individual." Once I sat back and really thought what each of these definitions meant; I began to formulate some pretty interesting ideas in my head.

Life is a very unique and powerful subject. There are so many wonderful events that can take place in a person's lifetime. I feel as though many people take their lives for granted, not knowing the power that we all possess as human beings. Take life by the hand and just go for a walk and reflect on your life. I say this, because if I could only imagine what some people envision when it comes to the actual concept of life, perhaps I would be able to understand the world more.

I've come to realize that life has so many different avenues and endeavors that we are not going to grasp or comprehend at the same time. Whereas, when I think back over my own life, I start to envision and rationalize what parts of it are important to me. During my childhood I dealt with many adversities that helped shape my character and prepared me for the world I live in today. I must say that the road was not always easy, but I thank God for the events that took place because they not only made me wiser, they also made me stronger.
As I sit and think about how cruel some people can be, I realize that I can't change people; all I can do is lead by example. I make it a point to keep striving for what I know is right and not let outsiders influence me negatively. I believe that if more people concentrated on the positive aspects of a situation instead of the negative, it could resolve many of the conflicts that come along. I am not close-minded at all. I believe that all things are possible, as long we continue to have faith and not let outside influences bombard our thinking process and inflame social biases in these difficult situations in which we may find ourselves. I also believe that if people who are directly involved in these situations take full responsibility for their actions and acknowledge the importance to work together, and plan and strive for excellence, their behavior would reduce the rising levels of conflict. Last but not least, some people just need to mind their own business! If you are not helping the situation, don't be a hindrance. It can be very discouraging that the world is full of people who are unnecessarily difficult. All I can do is continue to stay positive and work to accomplish the goals that I have set in life.

We all have a purpose, and sometimes it takes some people a little longer to figure theirs out. Now through all of this I have come to realize that we're only human. Trials and tribulations will come to pass. I have grown so much as a person in these past few years. It has not been easy but I have become stronger and wiser in the decisions that I make. I have also learned that life has no guarantees and it's up to us to make the best out of what we have. Social influences and the communities we live in can have tremendous influences on how we all think, feel, and act. Yet, if we start to deal with people and situations as individuals, I believe that the world will be a better place.


---
Shay Star
is an artist and entrepreneur, and CEO of Team Shay Star. Her website is
www.shaystar.com
.