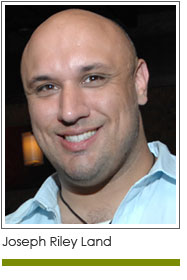 Michelle Obama. Once a controversial figure on the campaign trail, now a controversial figure as the First Lady. And, that's a good thing. Over the weekend, I had dinner with a couple of friends who pointed out that people "with edges" take up space; that they give us a reason to talk, to wonder, to think. People with edges can alter their surroundings, as opposed to having their surroundings alter them. People with edges sometimes go left when everyone else is going right and that wreaks major havoc. People with edges cause controversy. People with edges rub others the wrong way. People with edges change the world.

Michelle Obama has edges.

Other people who have edges? Harriet Tubman had edges. Sojourner Truth had edges. Rosa Parks had edges. Oprah Winfrey has edges. Angela Bassett has edges. Tina Turner has edges.

Michelle Obama? Yeah, she has edges.

If you have walked by a newsstand in the past year, chances are you saw Michelle Obama's face smiling back at you at least once. Or twice. Or seventy-five times. Probably more. She has become the It Girl, if you will, of the year. From TIME to Black Hair, the First Lady has been responsible for selling millions of magazine for various publishing houses. Even Oprah slid over and gave her some space on the cover of O, and we all know that that doesn't happen on a regular basis. So what does this mean? It means, quite clearly, that people want to know more about Michelle Obama. From her favorite color to her favorite foods to her favorite singers (how stoked was I to read that one of her personal faves is also one of my favorites? Anthony David. Acey Duecy. Available everywhere. Go get it.)

While some of the people buying these magazines are interested in learning more about her, a lot of people are doing so to gather more fuel for their fire. There is a small, but vocal group dedicated to nullifying everything Mrs. Obama accomplishes. Who are these people wanting her to fail? Does it stem from her race? Does it come from the fact that she's not a fairer-skinned black woman? Does it come from the fact that she's more intelligent than roughly ninety-five percent of the American population? Does it come from a combination of those and the dichotomy presented therein? I think so. And, so, through jealousy comes questions and rude remarks about orangutans and watermelons and all sorts of stuff that quite honestly should make Mrs. Obama slip off her shoes, remove the earrings and take on anyone who's feeling froggy. Instead, she stays the course and shows us how an intelligent woman handles stress.

From her decision to dress Sasha and Malia in J. Crew for the Inauguration to her love of casual wear from White House, Black Market, Mrs. Obama's sense of style has been looked at under so many microscopes that my friends suggested I not even mention it in my discussion. At the same time, I think it is necessary as it, once again, helps show how relatable she is. Routinely buying clothing such as a $40 sweater is certainly an interesting choice for someone who has been accused more than once of being an elitist.

The same can be said for digging up a portion of the South Lawn to plant carrots and collard greens. In an attempt to encourage the American public to eat locally grown organic food (and save money in a time of financial peril), the First Lady, along with renowned foodie Alice Waters, planted the first food garden at the White House since World War II. In doing so, she energized a group of kids from a local school and generated headlines across the country. Again, some detractors complained that she was ruining the lawn of the White House. Again, said detractors are clearly idiots.

And while one can argue that she has a laissez-faire approach to the White House social calendar and that it is diluting the power of the space, one can also argue that George W. Bush is an intelligent man. In both instances, this kat who's going by the name of "one" would be proven wildly incorrect. In fact, Mrs. Obama's approach is embracing a diversity that reflects our country's varied tastes and perspectives. According to Desirée Rogers, White House Social Secretary, the Obamas want the White House to be the People's House, where the people of the US feel comfortable. Well, the last time I checked, the United States was still using that melting pot analogy (I prefer to use gumbo – everything melds together, but maintains its uniqueness; but who am I to argue?), where we celebrate our differences and welcome new perspectives.

Mrs. Obama recent initiated the White House Music Series, where roughly 150 students from DC, New York City and New Orleans were taught about the art form known as jazz from the likes of Wynton and Branford Marsalis. With an introduction by Mrs. Obama, in which she mentioned that jazz "may be America's greatest gift to the world," the young visitors were introduced to legends of the genre, and were educated about its gifts to society. Following the event, some people complained, saying that jazz is not really music and wondering if the Obamas are only interested in working with black artists. Who are these idiots? No, I'm serious. Someone, please go find them and bring them to my apartment so I can tell them how ignorant that is to their faces.

Not in a response, but according to the schedule they already had in place, the series will continue with country music selections as well as a classical class in the fall. Now, let's think about that for three seconds… … … … Okay, time's up. Raise your hand if you believe that a mixture of jazz, country and classical is not embracing the diversity that one would want from the "People's House." Unfortunately, I think some people have never pulled out Webster's and read his definition of diversity.

To paint a realistic picture, Mrs. Obama's approval rating is overwhelmingly positive. Magazine publishers aren't putting her on their covers for nothing. The vast majority of the American public seems to still be in the honeymoon phase with her. She is smart and making the right decisions. She is targeting children and education. She is trying to introduce things like a poetry slam to a new audience. She is bringing Earth, Wind & Fire to a state dinner and getting governors to participate in a conga line. She is succeeding.

Michelle Obama has edges. And that is the very reason we love her. And the very reason she will make an immense impact over the next seven and a half years in her role as First Lady of the United States.