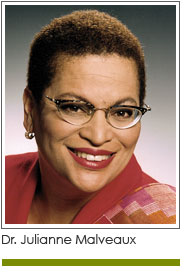 When S&P downgraded the US bond rating from AAA to AA+, they formalized the financial buzz of months, if not years. The US is going to hell in a hand basket, replicating the denouement of England in the mid-twentieth century. Our tax structure, which rewards the rich and punishes the middle class, looks like something from a developing country, and our economic distribution is going to look like that soon, as well. While many are disappointed and outraged that the flawed S&P felt they could involve themselves in the internal meat grinder of US politics by demanding a certain level of spending cuts, the bottom line is that our politicians were willing to take us to the brink on the debt ceiling, and this brinkmanship does not bode well for fiscal stability.

There are a number of other trends that are troubling. The US Department of Agriculture reported that 45.8 million Americans received food stamps in May, a 12 percent increase from a year ago. This represents a record - the highest number of people receiving food stamps since the program started. Understand that there are many who qualify for food stamps but don't receive them - they are too proud to participate in a program that many consider a welfare program. Thus, the report that 45.8 million receive food stamps understates the magnitude of food insecurity in our nation.

Nationally, home ownership fell to 66 percent, the lowest level in at least two decades. The level of homeownership has long been seen as an index of long-term family financial stability. In these fascinatingly oscillating economic times, is it any wonder that these rates have continued to drop, and that there is a concomitant economic reverberation from this decline?

Of course, the unemployment rate is of extreme concern. It dropped just a tick from June to July, from 9.2 to 9.1 percent. It is still so high and so ingrained that a third of those officially without work haven't worked for a full year. The average unemployed person has been out of work for 40 weeks. The official unemployment rate for African Americans, at 15.9 percent, has also fallen. However, the real unemployment rate for African Americans approaches 30 percent.

Last week, president Obama urged the private sector to hire more veterans. I applaud his effort to find jobs for those who have serviced our nation. Yet, finding jobs will take more than exhortation, and veterans aren't the only ones who need jobs. As I listened to our president rattle off the statistics about veteran unemployment, I was reminded that there are other groups that experience higher unemployment than the reported rate. Imagine the impact if President Obama rolled out a program to target those African Americans who experience unemployment. Or, because it is clear that in these racially charged times, he can't use the word "black" without attracting the ire of the Limbaughs of the world, what if there were also tax credits available for those who hired inner city workers, for those who have been unemployed for more than a year?

In tying President Obama's hands, the Congress signaled that economic revitalization would have to happen without government stimulation. That may be one of the reasons S&P decided to downgrade the value of US bonds. We are in a position that can, at best, be described as embarrassing, when challenged China demands an accounting from us on the world stage. To be sure, China has a point. They are a creditor, we are a debtor. They have a right, now, to wonder if their investment in the United States has been a good one.

Is this the beginning of the end of US hegemony? Can we compete with other countries without the edge that once came from being perceived as the biggest and the baddest, the world leader, the trendsetter? Now, in some eyes, we are just another struggling country, hampered by debt that is poorly secured, bereft of solutions because of partisan bickering.

Other struggling countries agree that investment in education is a long-term strategy. They agree to provide support for budding entrepreneurs. We haven't even gotten there yet. Yes, thank you Congress for keeping the Pell grant at its current level. Still, there have been short sighted us in the educational arena that are troubling, including the cut in the summer Pell.

Negative statistics need not be the beginning of our end. We can turn it around, if we make clear choices. Is there a collective will to invest in our young people, to provide jobs for our unemployed, to salvage the middle class? Can we get on the same page? The S&P downgrade makes it clear that political brinkmanship weakens our nation financially. Our fiscal failure, if uncorrected, represents the beginning of our nation's end.


---
Dr. Julianne Malveaux
is a noted economist and president of
Bennett College for Women
.