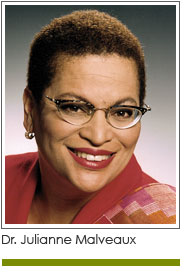 History belongs to she who holds the pen. When the lion is writing, he ate. When the prey is writing (but she didn't survive) she was eaten but also offered a valiant fight. We celebrate our holidays and milestones through the lens of those who won the war, not through the lens of those who mattered, who fought, whose footprint on history is only neglected because we didn't hold the pen.

So last week we celebrate Memorial Day, a day when we lift up our nation's veterans. Our veterans are men and women who fought for the right to fight, but few want to tell that story. Mary Frances Berry and John Blassingame inspired a collection of essays that I edited on "The Paradox of Loyalty", which speaks to the ways that a country that turns its back on black folk also expects us to be spot on in defense and defending. The Paradox of Loyalty provided us with pain around September 11, 2001, when too many were challenged to patriot up, to fly the flag of a country that had disrespected us, to mouth platitudes of loyalty even while being arrested for being too black, too present in the wrong place at the wrong time. We were called to be loyal, but loyal to what? To a nightmare, dream, or something in between.

Now, we have learned that our loyalty knows no bounds. African Americans were the first Americans to celebrate Memorial Day, according to Yale University professor David Blight, in an interview he gave to Black Voices at AOL. Bight says that African Americans celebrated Union soldiers improperly buried in a field that was once a racetrack. On May 1, 1865, African Americans, many recently emancipated people, righted the wrong by putting up a fence around the area and claiming those who fought for black freedom.

Few record Memorial Day as something that started with black folk. Kudos to Dr. Blight for sharing his knowledge. Shame on the rest of us for attempting to embrace a holiday that is not a holiday, for forgetting the courage, dignity, and integrity of some unnamed black folks who lifted up fallen soldiers. We hold history hostage when we forget that a recounting of the past is always biased, that history belongs to she who holds the pen.

Why she? Because those who wrote our nation's history are mostly white, mostly male, mostly connected to power. Because the stories they tell are self-serving stories of heroism and exemplary service. Because these folks are not the folks who plowed and planted and nursed and uplifted. Because the stories of our history are stories that replicate themselves and have no room for connection.

What would happen if women wrote the stories of our history? Would we learn more about the many ways that invisible women, like Abigail Adams, had something to say about the voice of women and people of African descent, even as President John Adams made poor, but considered, choices. He wrote that in avoiding the matter of slavery, our nation's founders left a legacy that others would have to deal with. His Massachusetts roots have borne strange fruit, even as race matters remain unresolved despite the election of an African American president.

What would happen if black folk wrote the stories of our history? Would we learn about the challenges that allowed some to lay stone on the ground to build our nation's capital? Would we learn, from their own mouths, about those who served our plethora of flawed presidents, who managed their foibles? If black folk wrote our nation's history, would we finally capture the fact that a ceremony on a South Carolina burial ground was the first recorded Memorial Day, according to Yale University history professor David Blight.

What would happen if Native Americans wrote the story, wrote about the land that was taken by greedy white people whose expansion plans collided with other people's existence. Would we learn about the men and women who grabbed belongings in the dark and fled someplace? Would we learn about the reservations that were established, a fraction of the space that one once lived in? Would young people, sitting down to read history, learn about the pain that our imperialism cost?

History belongs to she who holds the pen, and history holds us hostage to interpretation. So write, sister, write, the story of Memorial Day, of the black folks who went to give dignity and honor to those who lost their lives. Write, sister, write, about the foundation of our nation's capital. Write it, write it, write it, boldly and bodaciously, and because the story will not be told unless we claim the pen as our own.


---
Dr. Julianne Malveaux
is a noted economist and president of
Bennett College for Women
. She is the author of
Surviving and Thriving: 365 Facts in Black Economic History
, available at
www.lastwordprod.com
.