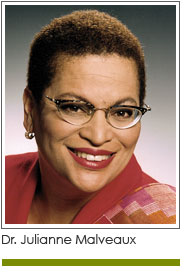 Dr. Manning Marable made his transition a few days before his Malcolm X biography was released on April 4. The community of scholars that admired him was saddened by his death, and also anticipated the work that would be the product of his decades of research. In many ways, the product did not disappoint. Manning Marable interpreted Malcolm X through a lens that is both familiar and unfamiliar. He decoded Alex Haley's Autobiography of Malcolm X like a surgeon with a scalpel, finding inconsistencies, reinventions, and hard truths. At the same time there were questions that remain unanswered, suggesting that Dr. Marable, much like Brother Alex Haley, could not totally crack the code called Malcolm X.

To be sure, the detailed information about the split between the Honorable Elijah Mohammed and Malcolm X offers more transparency than has been offered heretofore. Similarly, information about the organizations Malcolm X founded, the MMI, Inc., and the Organization of African American Unity (OAAU) provides many of us with more than we knew before. At the same time, information about the environment the Nation of Islam created that encouraged the assassination of Malcolm X both reinforces and reveals. Manning Marable did his work!

Even as Manning Marable filled in some details of the Malcolm X life, he did not nor was it his intention to, minimize the meaning of the life of Malcolm X. Indeed, as he concludes the book, "A deep respect for, and a belief in, black humanity was at the heart of this revolutionary visionary's faith. And as his social vision expanded to include people of divergent nationalities and racial identities his gentle humanism and antiracism could have become a platform for a new kind of racial, global and ethnic politics." Dr. Marable goes on to say that "Malcolm X should become a representative for hope and human dignity. At least for the African American people, he has already come to embody those loftier aspirations." Realism did not trump Manning Marable's admiration for Malcolm X because he understood the complex nature of humanity, of the fact that many leaders are both fabulous and flawed.

I had not much been in touch with Manning Marable for awhile, but we were friends and colleagues. I mourned his passing and devoured the Malcolm X biography in tribute to his last research. And it is important to remember Malcolm X now, as the attacks on the Africa American man escalate, as the notion of integrity is parsed. Ossie Davis decried Malcolm X as "our prince", "our manhood." He lifted him up to lift us all up. And yet we are in the middle of a season when there is little lifting up, just stomping down.

Even Ray Charles, or Jamie Foxx with his eyeballs glued, can see that there is much about the Tea Party that is race-reactive. Much as President Barack Obama has attempted to be the antithesis of Malcolm X, for many he is that black prince, that bright star revolutionary. We are in an era of backlash, backtrash, turning the clock back because the present is too uncomfortable. Even as president Obama has attempted to move us forward, guaranteeing health care, working on jobs, there are a bunch of folk who want to move us back.

And so our government was on the brink of closing. And so there are major challenges to investment in education. And so our President has been pushed up against the wall by those who want to turn the clock back, cut spending, even in a recession when spending cuts might cause us to double dip. But for those who are determined to shift the course of a river, it doesn't matter. They will take our nation down simply to get their way.

Much is made of the different approach that Malcolm X had from Dr. Martin Luther King, but the fact is that both had audacity. They made it plain, spelled it out, called our nation on its flaws. It would be simplistic to say that one did it gently and one militantly. It is perhaps more accurate to say that each had an approach to challenging the status quo.

So I think I am thinking about Malcolm X because I am thinking about audacity in the cotemporary context. Where are the voices to challenge this Tea Party? Who will say that cutting things like Pell grants is unacceptable? How will we reclaim our nation without audacious voices? Manning Marable's biography of Malcolm X reminds me of a time when social restructuring was on our collective minds. What happened to a dream deferred?


---
Dr. Julianne Malveaux
is a noted economist and president of
Bennett College for Women
. Her most recent book,
Surviving and Thriving: 365 Facts in Black Economic History
, is available at
www.lastwordprod.com
.