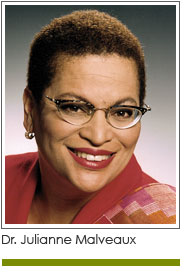 Good news - the unemployment rate is dropping, last month from 9 percent to 8.9 percent, a scant drop. Better news - the private sector is finally generating jobs, 192,000 to be exact, last month. Best news - there is optimism about economic recovery and spin doctors are saying that we are finally moving forward.

Bad news - part of the unemployment rate drop has to do with people who have dropped out of the labor market. They can't afford to look for work anymore, so they are just looking for light. If those who dropped out stayed in, we'd be looking at much higher unemployment rates.Worst news- several states are trying to cut public sector employees using the fiction that these folks are too well paid and have too many benefits for the states to afford them. We have runaway legislatures in Wisconsin and Indiana, where Democrats refuse to be badgered by those Republicans who have sent reason running and are determined to pulverize unions. Even worst news, is the intransigence of Washington Tea Party Republicans that want to cut budgets so drastically that they will minimize the future possibilities of our nation.

The unspoken news is the ways that foreclosures have completely eviscerated the economic underpinnings of middle income communities, and the African American middle class in particular. I participated in a Washington Post panel on race and the recession recently, and when moderator Michelle Singletary asked who knew someone who had experienced foreclosure, almost the entire audience stood. People don't want to talk about what they perceive as their personal economic failures, but when a personal problem is magnified 1000 times, according to Gloria Steinem, it becomes a political or structural problem. These foreclosures are about wealth transfer, not about personal failure. It erodes middle-class confidence, makes it difficult for people to spend. And if we don't spend, the economy doesn't recover.


"The African American community has been hard hit, but hardly heard, perhaps with respect to our first African American president."
The Obama Administration cannot afford to take scantly positive economic numbers and rest their hat on them. Targeted job creation programs are in order right now. These programs may be politically unpalatable, with the Tea Party folks trying to cut programs that are economically restoring to those who were losers in the Great Recession. The African American community has been hard hit, but hardly heard, perhaps with respect to our first African American president. Still, you won't get fed in your mama's house if you don't bring your plate to the table. Who is bringing our plate? Where is the pointed and real request for relief to the African American community? Every other community with needs has asked that their needs be addressed. What about the African American community?

I am weary and wary of numbers that say that there is economic recovery when I live in a world where recovery has not yet happened. Indeed, the 192,000 jobs generated in this last month are good, but not great results. We need to generate at least 400,000 jobs a month, according to the Economic Policy Institute, to catch up and repair the damage of the Great Recession. We should do better than 192,000 in coming months, and President Obama's policies may even be able to get us to an 8.5 percent unemployment rate by September 2011, or even sooner. Still, we have to address the long-term unemployed, the labor market dropouts, and those African Americans who are still at the periphery of the economy. Macroeconomic policy won't trickle down to these groups unless there is a targeted effort to include them, and Obama's Tea Party defensive, racial stance, isn't going to drill deep into the places where economic pain has hit hardest.

Are we banking on this economic recovery, then? I am cautiously optimistic that there is recovery in the air. And I am absolutely horrified that there has been no targeting to the least and the left out. Two years after our nation's economic meltdown, Wall Street is recovering, even thriving. Those who were at the periphery in 2008 find themselves even further distanced in recovery. Who is banking on recovery? Who is making money? Dare I say that banks are doing better than the rest of us?


---
Dr. Julianne Malveaux
is a noted economist and president of
Bennett College for Women
. Her most recent book,
Surviving and Thriving: 365 Facts in Black Economic History
, is available from www.lastwordprod.com.