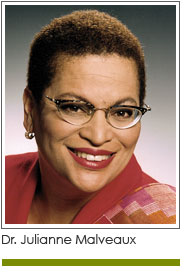 The earthquake that killed nearly 300,000 people in Haiti transformed its capital, Port-au-Prince into a tent city layered with rubble. Ten months later, thousands still live in now-frayed tents or even on the streets. Food is still scarce in the tent camps. Thousands of nongovernmental organizations (NGOs) are working on everything from housing construction, to economic development, to agricultural development, to education. Hundreds of millions of dollars have been pledged to Haiti, but Haiti's leaders have not been able to access or spend the money. There will be a Presidential election in about six weeks, and one of the reasons some say the money has not been funneled through government is because of political weakness and instability.

As I write this, I have been in Haiti for five days as part of the Haiti Support Project's Pilgrimage and Assessment Delegation led by Dr. Ron Daniels, President of the Institute for the Black World and Founder of the HSP. Daniels has been coming to Haiti since 1995, making more than 60 trips to this island republic. This October trip is his third, this year, and as part of the work the Haiti Support Project has done on the ground, he has presented Central Plains farmers, an orphan camp (the Oasis Institute) in Port-au-Prince, and a school in Milot (in the north of Haiti) with capacity-building grants.

Because students at Bennett College for Women have been keenly interested in community service in Haiti, I am participating in this pilgrimage and assessment, accompanied by junior psychology major Tatiana Walker. In her first trip outside the United States, Walker is being exposed to a range of Haitian realities, from an official meeting with the US Ambassador to Haiti, to the warm smiles and strong fortitude of about forty girls, aged 5 to 19, who live in tents in a small orphanage camp in Port-au-Prince. Along with the other members of our delegation, Tatiana and I walk through another tent city in Port-au-Prince troubled by the observation of some of our group that this camp was cleaner and less chaotic in February than it is now. Another in our delegation, the actress Victoria Rowell, has such compassion for orphan children that one is humbled watching her interact with them.

We travel to the north of Haiti, and also to the Central Plateau to visit with the Peasant Movement of Papay, noting the differences in the energy between Port-au-Prince and the areas outside it. While the US Ambassador says that agricultural production is a priority area for US support (followed by energy, security and justice, and public health), farmers in the Central Plateau say that they can't get technical assistance or support for agricultural development. "There may be a plan in Haiti, but it is not for Haiti," one of the farmers says, noting that the Ministry of Agriculture spends 80 percent of its funds on administration and has scant resources to offer farmers.

Haiti's earthquake is much like the New Orleans hurricane, in that both preventable natural tragedies have illuminated shortcomings in the organization and infrastructure of both places. Some of the challenges Haiti faces predate the devastating earthquake, but many feel the spotlight of the earthquake offers an opportunity to rebuild and transform Haiti. Lots of international organizations are involved, from the Clinton Bush Initiative, to the Clinton Foundation, to Oxfam, to the Red Cross, to Dr. Daniel's Haiti Support Project. For all the money pledged, dollars have been slow in trickling down to the Haitian people.

As Haiti has faded from the headlines, and as the sense of crisis has receded, we in the United States cannot afford to let Haiti disappear from our consciousness. Slow progress is being made in rebuilding, and the pace of progress can accelerate if the dollars can flow more quickly. In some ways, though, this is not just about the dollars. It is about ensuring that the Haitian people have a say in their country's direction.

Another in our delegation, Democratic Deputy Whip of the Florida House of Representatives, Hazelle P. Rogers, represents a district that is heavily Haitian and Haitian American. Her presence reminds us how interdependent we are, how intertwined we in the United Sates are with Haiti. Because of these connections, because of our history, because of our humanitarianism, we simply cannot afford to forget Haiti.


---
Dr. Julianne Malveaux
is a noted economist and president of
Bennett College for Women
.