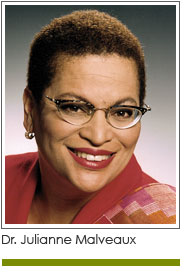 On the Monday when many commemorate the birthday of Dr. Martin Luther King, Jr, United States troops headed to Haiti to keep order and to provide the humanitarian aid that is desperately needed after the devastation of a 7.0 earthquake. President Barack Obama has pledged $100 million of US aid, and other countries are pledging aid as well. People are sending supplies, and some of them are getting through. And, through their cell phones, people have given more than $4 million for Haitian relief.

One does not have to wonder what Dr. Martin Luther King would say about Haiti. In a speech at Lincoln University in 1961, he spoke to our connectedness, "All life is interrelated. We are caught in an inescapable network of mutuality, tied in a single garment of destiny. Whatever affects one directly, affects all indirectly. As long as there is poverty in the world, no man can be totally rich even if he has a billion dollars." We are diminished by the tragedy in Haiti, but the fact is that we have been diminished by Haiti for decades. The earthquake's tragedy compounds the poverty of a nation that has been utterly neglected by the world. There is no infrastructure in Haiti, little ability to bounce back from a crisis. There is scant government, a law enforcement system that is helpless in the face of gangs, and a poverty that affects most of the country. If this were any other nation in the world, there would have been intervention and humanitarian aid a long time ago. But Haitian slaves beat the French back in 1804, more than two hundred years ago, and they have not been forgiven for it since.

The united states has had an unreasonable policy on Haiti, allowing Cuban refugees, but not Haitian ones, here in the 1980s and 1990s, building concentration camps for those who dared escape from that country's economic challenges. We have offered a few dollars, but only a few, in humanitarian aid, and at times have actually withheld support to determine "democratic" outcomes, as if starving people should be bribed to embrace an elusive democracy. While the earthquake that killed more than 50,000 people and displaced three million can be called an "act of God", the weak infrastructure exacerbated the damage the earthquake caused. If we are honest, we in the United States must say that some of the blood that was spilled in Haiti is on our hands.

What must we do now? First of all, we clearly must provide as much humanitarian assistance as we can to offer immediate relief to displaced and starving Haitian people. Our next priority, however, must be to assist with infrastructure planning and development for our neighbors in this small island nation. We have used the Monroe doctrine to intervene in Haiti and in other places in our hemisphere in the past. Now, let's use the Monroe doctrine to make a positive difference in Haiti.

Former President Bill Clinton, former Secretary of State Colin Powell, the artist and activist Wyclef Jean, Institute of the Black World leader Dr. Ron Daniels and so many others have an interest in the growth and development of Haiti. President Clinton's charity is among those that are funneling dollars and supplies to the island. Imagine that these diverse brains sat around a table, with Haitian brothers and sisters and strategize ways that Haiti can thrive. Perhaps former President Aristede could be part of such discussions, if only because of his strong connection with the poor in Haiti, a connection that his successor seems not to have nurtured. Indeed, it has been interesting that President Preval has had low visibility as the world has responded to the crisis in Haiti.

President Obama deserves credit for his quick response to Haiti. So do many others - Doctors without Borders, the International Red Cross, Wyclef's foundation, Yele Haiti and more. It will take more than the distribution of bottled water, high-energy and high-energy biscuits to rescue Haiti, more than the clearing of rubble and the keeping of order. Haiti needs help rebuilding, not only from the earthquake, but also from decades of benign neglect.


---