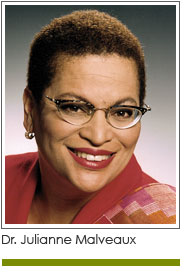 President Obama has taken his populist style to China, with a town hall meeting with students in Shanghai that was also streamed on the Internet. Meanwhile, journalists and others in China chafe against restrictions that prevent their free speech and unfettered use of the Internet. While the President is to be hailed for "taking it to the people" in China, the more substantive aspects of his visit will need to address the economic tension between the United States and China. China would have us participate in trade agreements that limit tariffs on Chinese goods, but the Obama Administration, its hands full with domestic economic issues, has not yet tackled issues of trade policy. Further, the administration can count on opposition from protectionists and free trade opponents in Congress.

It is difficult to deny China's growing influence on the world stage. It is the third-largest trading nation, emits the most carbon gasses (to the detriment of the rest of the world), and actually has the most cell phone subscribers in the world. The growing middle class and increasing prosperity have been amazing, but there is still enormous poverty in china, and human rights is much further down on its government's list of priorities than economic growth. Even as President Barack Obama travels to China for an official state visit, Chinese economic leaders are just returning from Egypt, where a two-day forum on China-Africa Cooperation was held. China has agreed to increase aid to Africa, reduce or cancel debts on African countries, and make increased investments in the African economy. Is this a good or bad thing?

Some African leaders say they pay too high a price for the $10 billion in cheap loans they will get because of this new initiative. They say the pattern of trade is that African raw materials go to China and cheap Chinese finished goods flood Africa. In addition, some Chinese investment comes at a high price - last year China invested $9 billion in Congolese infrastructure, and got control of mining deposits in return. Investments in oil and gas fields isn't free - China adds control of some of Nigeria's, Cameroon's and Gabon's oil reserve in exchange for their petrochemical companies' significant investment.

In fairness to China, its interest in Africa is not new, but dates back more than five decades. It is only now, as the Chinese economy expands so rapidly, that they have fully engaged in the African continent. Bilateral trade between the two countries was $107 billion in 2008. Trade has risen by more than 30 percent in the past 8 years. African imports are free from tariffs in China.

Still, as China expands its reach in the African continent, some in the US are alarmed about its meaning in both economic and strategic terms. Can African countries ever truly be independent if they have no economic independence? If foreign powers own critical natural resources, how does it affect African countries' ability to grow? Is the United States being shortsighted in limiting our own involvement in African economics? We've attempted to address the underdevelopment of the African continent with AGOA (the African Growth and Opportunity Act), but many describe that legislation as good but insufficient. We shouldn't necessarily compete with China for influence in Africa, but it would be to our strategic detriment if China were the dominant foreign power on African soil.

The issue of China's African involvement is not likely to come up in conversations with president Obama this week, nor should it, necessarily. But President Obama may be too magnanimous when he says, "the notion that we must be adversaries is not predestined". There are economic issues that must be resolved, and in these matters there are often clear winners and losers. Despite the reality of globalization, no nation can afford fully free trade when it imperils its own workers from finding and keeping employment. China's failure to revalue the yuan, pegged to a weaker dollar, undermines US economic viability. And as China's influence grows, in Africa and elsewhere, what does that mean for the influence of the United States?

---
Dr. Julianne Malveaux
is a noted econmist and President of
Bennett College for Women