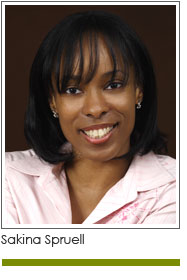 Q
How should I start building my credit, or when should I start building my credit?
—LaToya Foye,
University of Maryland

A: There is no need to fix any- thing that is not broken.

At age 17, you have no need to create credit for yourself. There will be enough natural opportunities for you to build credit. These times are when you need a car, a student loan, or even a credit card for necessities such as airline tickets, rental cars or hotel stays.

Let your credit build naturally. Don't go out and get a credit card now when you have no NEED for it. A credit card is not something you want to have for clothes and food purchases. It's something you want to have for emergencies or for safe purchasing. Safe purchasing comes in when you need to make a purchase online and don't want to give out your debit card. Another example would be if you are paying for a large item that you want credit card insurance to cover if stolen such as an engagement ring or piece of art. But you should be prepared to pay off the balance within a month. You don't want to pay finance charges unnecessarily.

A credit card company charges typically anywhere from 15% - 24% annually as a finance charge. So, why would you want to charge it and pay an additional 24%?

Bottom line—Credit will naturally begin. Don't seek it out. If that start is a student loan, then all you have to do is go to the financial aid office and apply for the loan. It's guaranteed, no credit approval necessary. This will automatically report monthly on your credit report. So, make sure you start paying it back when it's due or at bare minimum defer it so that it doesn't report negatively on your report if you can't pay immediately after graduation.

If you start with a car, you may need to get a parent to co-sign for you. After you pay it on time for six months, you should be able to refinance and get the car in your name solely. Again, make sure you pay on time EVERY month so that your credit doesn't get harmed. You will want to show that you are a good pay- master on these small purchases so that when you are ready to buy your house, the mortgage company knows they can trust you with $300,000!