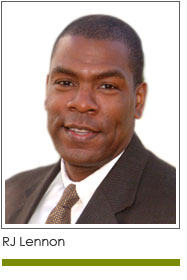 QUESTION: As a business owner, what are some of the more creative, inexpensive activities you have resorted to, in order to market you and your business in this economic climate?

August of this year will mark the second year that we've been in this economic decline. The news has been mixed in the small business ranks with many newly minted entrepreneurs joining the army of the self employed or independent contractor, while still many more have decided to call it a day and give up their dreams of owning their destiny.

This article is intended to heighten our awareness of what creative marketing/sales tactics business owners and professionals are currently employing, as well as to provide some old, maybe new, ideas for the survivors.


What is Guerrilla Marketing?
Guerrilla marketing has been around for the past 20 years and has received the attention from the business community most notably due to Jay Conrad Levinson series of books on the subject. Given the current perspective on our economy it seems a perfect time to open the dialogue to learn about and even employ some new attitudes and perspective on marketing and selling.

Guerrilla marketing is defined as unconventional marketing intended to gain maximum results from minimal resources, thereby creating maximum awareness for a product/service with little time and money invested. Sort of like marketing on a shoestring budget while reaching wide spread attention (e.g., viral videos).
It emphasizes collaboration and creativity over spending, which makes it ideal for all those new entrepreneurs or struggling businesses. "Guerrilla marketing is as far-reaching and all-inclusive as you want it to be. It doesn't have to be "wild" or inconsistent with your business or industry. It just has to be different. To paraphrase Oscar Wilde, the worst sin one can commit is to be dull. So start to think outside the box. And inside, and alongside, and near side and far side…"

Here are a few of my favorites:

1. Ask clients, network connects, vendors what you can do the help them or their business

2. Find out who your customers do work with and ask for the referral.

3. Start every day with two cold calls.

4. Create your own events and invite your target market to the event. You can suggest that they bring a friend or colleague. Don't make the event a sales event but an event that you are delivering something of value (e.g., information, technology, networking, etc.) You can utilize Meetup.com, or simply create your own workshop or participate in someone else's workshop.

5. Ask your network for speaking engagements where you can present information that is relevant and valuable to that audience

6. Conduct your own election "campaign." Get dressed up and go down to your local train station and buy the first 100 people a cup of coffee while handing out your flyers to local commuters. I would suggest getting balloons and decent sized signage so people will have your company information, your name, phone, email and website. The local coffee vendor will love you if you cut a deal with them to purchase the cups from them…another resource

7. "Hand to Hand."—Get flyers made up, get dressed and go door to door introducing yourself and your business to the local residents or business owners

8. Establish a MasterMind group-- your own board of advisory, composed of your business partners, colleagues and/or neighboring business owners. You could share ideas and referrals and discuss community issues. Meet frequently at the out set to develop deep relationships then monthly. I would strongly advise individuals could meet one on one outside of the regular meetings to really get to know each other.

9. Hold a monthly marketing meeting with employees or associates to discuss strategy and status and solicit marketing ideas.

10. Hold an "open house" or similar client event just to say Thank You to those who have supported you or done business with you. To help pay for the event, get sponsors who would love to have access to you clientele

11. Build "ambassador" relationships. One of my favorites but requires time to develop. These are people you would offer your services at minimal cost so that they can speak from direct experience when they refer your service

12. Create an electronic signature to be used for all your e-mail messages. It should contain contact details, your blog and web site addresses and key information about your company that will make the reader want to contact you.

13. Use other people's answering machine or voice mail system to advertise your website or company's location

14. Record a memorable message or tip of the day on your outgoing answering machine or voice mail message.

15. Collaborate with your business partners to conduct marketing/sales activities to attract attention to your business and spread awareness of you to a wider audience of prospects (e.g., advertising, workshops, events, etc., etc.)

16. Create seminars and workshops for your target audience that occurs on a regular basis—say monthly. This can be a great way to build awareness of you and your services. If you can't teach the class yourself, look for people who love to teach or are looking for experience.

17. Teach a class or seminar at a local college or adult education center.

18. Participate in Q&A groups that may contain prospective clients or referral partners (e.g., yahoo answers, linkedin, etc.) in areas that show your expertise and your willingness to give without expectation of a return.

19. Write a blog, a column for the local newspaper, internet new site local business journal, or trade publication.

20. Create an area on your web site specifically for your customers.

21. Use your network to create your own program or appear on a radio or TV talk show.

22. Follow up a networking connection with a face to face meeting. It's amazing that so many people don't do this

23. Follow up on your direct mailings, email messages, and broadcast faxes with a friendly telephone call.

24. Use broadcast fax or email to notify your customers of product service updates.

25. Marketing by walking around: For example, you might have a couple of your friends walking around a mall, a seminar, a convention in an eye-catching t-shirt with a simple question about your business or a need on one side and your website as the answer on the other side


CONCLUSION:

Your success in business is impacted by the overall economic climate but is also greatly influenced by your attitude, creativity and more importantly, your action! Have your "CEO Moment" each and every week and commit to taking at least, one action that leads you closer to fulfilling your purpose each and every day.