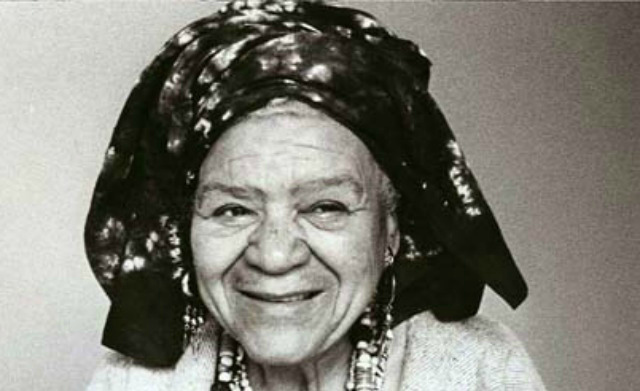 Today in Black History: Audley "Queen Mother" Moore, one of the first activists to demand reparations for slavery, was born in 1898 in New Iberia, Louisiana.

Philly.com

Marching, sitting, burning protests continue to roil DNC

Bill Clinton tells DNC his wife is 'change maker'

AP EXPLAINS: GOP, Dems. look to revive Depression bank law

For delegate fleeing poverty in Puerto Rico, DNC is a one-way trip

DNC Live Updates: Tuesday evening, July, 26, 2016


The New York Times

First Woman Picked to Lead Major Party

Angry Bernie Sanders Supporters Protest Hillary Clinton's Nomination

Threat to Legacy Gives Obama Motive to Stump for Clinton

Democrats Are Courting Those Aggrieved by Trump

Mayor Muriel Bowser of Washington Speaks Up for Statehood

Day 2 Takeaways: History Is Made

Video Tribute Will Precede Harry Reid's Final Convention Speech as Senator


The Christian Science Monitor

Bernie's rebellion is going rogue

Bill Clinton, as first gentleman, could reshape role of first ladies, too

Can the Green Party win over Bernie Sanders supporters?


The Star-Ledger

DNC 2016: Hillary Clinton makes history with presidential nomination

DNC 2016: Demonstrators demonstrate Dems have problems with Clinton candidacy | Mulshine

Poll: Who gets Bernie's votes in November?

Ouch! Trump's best Twitter burns about DNC 2016

N.J. native Meryl Streep speaks at DNC 2016, talks 'grit and grace'

Susan Sarandon 'having literally the worst time' at DNC 2016


The Cleveland Plain Dealer

How Bill Clinton helps and hurts Hillary Clinton: Darcy cartoon

Bill Clinton addresses Democratic National Convention (video)

Former Attorney General Eric Holder speaks at the Democratic National Convention

Analysis: In Philly, Democrats work to put a human face on Hillary Clinton

A historic night for Hillary, an unusual speech for Bill, and a touching moment for Bernie: Tuesday's DNC takeaways

Bernie Sanders delegates stage media-friendly protest after presidential vote (video)

Logistical challenges at Philadelphia's Democratic National Convention have people longing for Cleveland


The Chicago Tribune

Clinton wins historic nomination, says glass ceiling cracked

Hadiya Pendleton, Sandra Bland's mothers appeal for gun control, police reform at Democratic convention

Hillary Thought Police and the Bernie kids

Page: Are the Democrats just as divided as the Republicans


The Los Angeles Times

History takes the stage: Hillary Clinton becomes the first woman to lead a major-party ticket

Watch Day Two of the Democratic National Convention in less than 3 minutes: Democrats make history

Hillary Clinton might have more all-star wattage behind her than any presidential nominee ever has

How the Democratic and Republican party platforms stack up on the issues


The Detroit Free Press

Bill Clinton's emotional ode to his wife after her historic nomination

Gun control a focus in and out of Dems convention hall

Dems become 1st major party to back a path to legalizing marijuana


The Washington Post

A historic night for Hillary Clinton and the Democratic Party

Democrats' platform barely mentions feds, but their unions strongly support Clinton

Winners and losers from the second night of the Democratic convention

Fact-checking the second day of the 2016 Democratic National Convention

Convention shows how Democrats have learned to love gun control

As Clinton makes history, some already take it for granted

Watch Hillary Clinton's surprise convention appearance


USA Today

Bill Clinton's emotional ode to his wife after her historic nomination

Day 2 takeaways: In the spring of 1971, Clinton met a girl

In convention speech, Obama to make case for a third term of his policies








Some clips might require your registering for the paper's website. Sites like The Chicago Tribune are free while The New York Times and others have a pay wall that will allow you to see a specific number of articles per month for free and require a paid subscription for further reading.