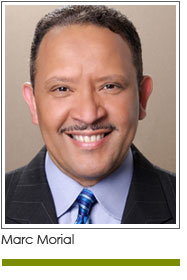 "The prospect of Musk using his massive wealth to take control of one of the most influential social media platforms, and to impose his own personal vision of what is best for democracy and free speech, underscores our precarious state of affairs … the health of our democracy depends on a commitment by the major social media companies to moderate content on their sites more vigilantly in order to reduce the amount of mis- and disinformation, hate speech, incitement and other harmful content." – Michael Posner, New York University professor of ethics and finance.

Twitter, one of the largest and arguably the most influential social media network in the world, currently prohibits content that threatens or glorifies violence, promotes terrorism or violent extremism, or targets others for abuse or harassment based on race, religion or ethnicity. Users may not post false or misleading information about COVID-19 which may lead to harm, or use Twitter for the purpose of manipulating or interfering in elections or other civic processes.

Admittedly, enforcement of these standards has at times been lax, arbitrary, and error-ridden. The National Urban League staunchly advocated for the implementation of these policies, and we continue to push Twitter and other social media networks toward a stronger stance against hate speech and violence.

But if Elon Musk is successful in his effort to gain full private ownership of Twitter, it could become an instrument of hatred, violence, propaganda, and tyranny such as the world has never seen.

As the wealthiest individual on earth, Musk already holds a staggering level of influence over our national discourse. To consolidate such enormous power into the hands of any one individual would be reckless and dangerous even if Musk had not already declared his intention to remove key protections and safeguards, opening Twitter's floodgates to hate speech and extremism.

Earlier this week I sent a letter to Bret Taylor, Chair of Twitter's Board of Directors, warning that transitioning ownership to. Musk and shielding the company of any oversight would have grave implications for the civil rights protections that are so important to the National Urban League's constituencies. I urged the board to consult with the civil rights community on this – or any other proposal that would place control of this important company in the hands of a sole owner – and deny Musk's request to assume ownership of Twitter.

The Board is well within its right as fiduciary to consider the broader social implications of a sale to Mr. Musk. He has expressed concerning views that are counter to the principals of creating an online community that is safe for marginalized communities and protects our democracy. He has publicly stated that Twitter's decisions to ban users who violate its content moderation standards against hate speech, violence, and disinformation are against "free speech" principals.

Let me be clear. The Constitution of the United States does not require any institution, public or private, to provide a breeding ground for hate, violence, or extremism. It does not sanction conspiracy to overthrow the duly-elected government.

We can glean from Musk's own Tweets what content he considers appropriate for the forum. He was fined by the U.S. Securities and Exchange Commission and forced to step down as Tesla chairman after posting false information that affected the company's stock price. The National Labor Relations Board ordered Musk to delete a tweet that was deemed an interference with his employee's right to organize in a union. He lobbed a baseless accusation of pedophilia against a British cave explorer involved in the rescue of a trapped youth football team. He tweeted misinformation about COVID testing and the authority health officials to enforce safety measures.

Meanwhile, a California state agency has sued Tesla, accusing its Bay Area plant "is a racially segregated workplace where Black workers are subjected to racial slurs and discriminated against in job assignments, discipline, pay, and promotion creating a hostile work environment." Musk's company previously faced a class action suit regarding widespread racism at the same factory, and last year a jury ruled in favor of a former employee who alleged racial discrimination.

For all his talk about "free speech," Musk has been known to threaten and retaliate against his critics and fire employees who disagree with him.

Twitter's Board of Directors is not only within its fights to deny Musk's bid to take over the company, it is morally and ethically bound to do everything within its power to do so.


---
Marc Morial
is the president and CEO of the
National Urban League
.