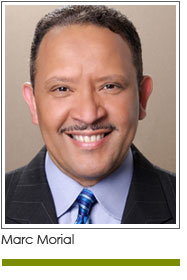 "Ours will be a civic forum, an open democracy that hears diverse views and voices before it decides, a democracy that holds out hope for the hopeless and assuages the fears of the fearful, a democracy that appeals to what is best in us and strives to bring us together." – Former New York Mayor David N. Dinkins
A trailblazing Black elected official with a dignified, "no drama" demeanor, whose successor's rise was fueled by racial resentment and baseless allegations of wrongdoing: No, not Barack Obama. David N. Dinkins.
New York City's first and only Black mayor, who died on Monday at the age of 93, was the target of vicious, racially-motivated abuse and harassment throughout his four-year term. He met it with such grace and quiet dignity that former aide Patrick Gaspard, Open Society Foundations President and former Ambassador to South Africa, referred to him as "political Jackie Robinson."
Like President Obama, his election represented a hope of racial reconciliation that was followed by a backlash, and he was often criticized for not confronting issues of race more stridently. He was elected in the wake of the notorious Central Park jogger case, and the murder of Yusef Hawkins, a Black 16-year-old, by a mob of white youths.
Ultimately, "The expectation that one person could resolve all of that was unrealistic," said current mayoral aide Stacy Lynch, the daughter of Mayor Dinkins's chief political strategist, Bill Lynch,
Along with my own father, Ernest "Dutch" Morial, the first Black mayor of New Orleans, Mayor Dinkins was an inspiration to the generation of Black activists and politicians – I know, because I was one of them.
His vision of New York as "gorgeous mosaic of race and religious faith, of national origin and sexual orientation," struck a chord with me as I was beginning my own political career. Years later I would christen my diverse group of supporters and colleagues "the Gumbo Coalition."
He was a pioneer of community policing, sketching the beginnings of a blueprint on which I was able to base my successful overhaul of the New Orleans Police Department. As he said, "If police officers are out of their cars, in the street, they will get to know the community and the community will know them." He fought for the funding to keep schools open into the evening, an award-winning initiative that kept tens of thousands of teenagers off the street. After-school programs, focused on sports and the arts, were a major component of my own anti-crime initiatives.
A dramatic drop in crime, often credited to his successor, began during Mayor Dinkins' tenure. As he told the New York Times years later, "Crime went down more quickly in our administration than it ever has."
The revitalization of Times Square – also credited to his successor – also began during the Dinkins era. On the last day of his administration, the city signed an agreement with Disney to rebuild the New Amsterdam Theater on 42nd Street.
In the midst of a recession, Dinkins initiated one of the most ambitious programs of housing rehabilitation in the city's history, spending billions of dollars rebuilding vacant city-owned housing. He set aside apartments for homeless families and worked with Gov. Mario Cuomo to fund assisted housing for the mentally ill, bringing the homeless shelter population to its lowest point in the last 30 years.
He expressed regret that his term had occurred during such a tumultuous time, likening it to a hurricane. He told then-City Hall reporter Michael Powell, "I'd really like to be here when the roof is rebuilt. There's so much we could do."
But his tenure was cut short by a close loss to Rudy Giuliani. And despite credible allegations of voter intimidation, he chose not to contest the election.
"Some in my groups wanted me to demand a recount and this that and the other," he said. "And wiser heads among us, we said no, in this country we don't have coups and revolutions. We have elections."
---
Marc Morial
is the president and CEO of the
National Urban League
.