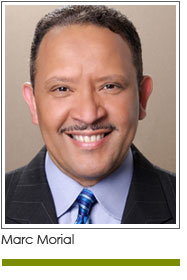 "The Constitution requires the President and the Postmaster General to faithfully execute the laws and to preserve, protect, and defend the Constitution and the rights guaranteed therein. The constitutional and statutory rights of Americans to vote are among the most sacred of those laws. Defendants should be taking every effort to facilitate mail-in voting. But, at a minimum, they should not be weaponizing the Postal Service in order to infringe the sacred right to vote."—federal lawsuit filed by National Urban League, Common Cause and the League of Women Voters against Postmaster General Louis DeJoy and the United States Postal Service.

Few institutions are more fundamental to American democracy than the United States Postal Service. It was designed by the Founders in large part to generating an informed electorate. Alexis de Tocqueville famously marveled, "The mail, that great link between minds, today penetrates into the heart of the wilderness … It is difficult to imagine with what incredible rapidity thought circulates in the heart of these wilderness areas."

The right to vote, too, is fundamental. "No right is more precious in a free country than that of having a voice in the election of those who make the laws under which, as good citizens, we must live," U.S. Supreme Court Justice Hugo Black wrote in 1964. "Other rights, even the most basic, are illusory if the right to vote is undermined."

The President of the United States appears willing to trample both in order to win reelection. The National Urban League is suing to stop him.

Since taking office in May, Postmaster General Louis DeJoy has made sweeping changes to the Postal Service's policies and procedures with the purpose and intent to sabotage mail-in voting in the upcoming 2020 national elections.

These actions include decommissioning mail sorting machines, removing post office collection boxes en masse, curtailing the ability of postal workers to timely deliver mail by prohibiting overtime, disallowing extra delivery trips and deprioritizing the delivery of election mail.

In our lawsuit, which we filed jointly with Common Cause and the League of Women Voters, represented by the Lawyers' Committee for Civil Rights Under Law, we assert, and have asked the court to affirm, that the actions:

deprive qualified voters of their fundamental right to vote, in violation of the United States Constitution;
violate the First Amendment to the United States Constitution;
were made unlawfully because were implemented prior to their submission to the Postal Regulatory Commission for public hearings,
exceed the Postmaster General's statutory and regulatory authority;
We have asked the court to block the USPS from implementing or continuing to implement any of the changes we identified as illegal and unconstitutional, and to order the agency to undo the changes already implemented.

It's hard to deny that the President does not want every citizen to exercise his or her constitutional right to vote. Earlier this week, the Senate Intelligence Committee issued a report on Russian election interference that confirmed the President's team has pushed the boundaries of voter suppression and interference in unprecedented ways.

Conservative interests have sued to stop New Jersey, Nevada, California, Pennsylvania and three counties in Iowa, over their efforts to protect their citizens' right to vote by mail during the coronavirus pandemic.

He generally uses the virtually non-existent threat of voter fraud as a fig leaf to hide his true intentions, but at times has been shockingly candid about his fear that expanded voting will lead to his defeat.

In March, as Congress scrambled to pass a coronavirus relief bill, the President told Fox and Friends, "The things they had in there were crazy. They had levels of voting that if you ever agreed to it you'd never have a Republican elected in this country again."

In April, he tweeted "Republicans should fight very hard when it comes to statewide voting by mail … for whatever reason, doesn't work out well for Republicans."

On Fox Business Network last week, he admitted that he opposes the Postal Service's urgent request for $25 billion in relief because of his political objections to expanding mail-in voting. "They need that money in order to have the Post Office work so it can take all of these millions and millions of ballots … But if they don't get those two items, that means you can't have universal mail-in voting because they're not equipped to have it."

None of the five states that hold their elections primarily by mail has had any voter fraud scandals since making that change. As the New York Times editorial board noted, "states that use vote-by-mail have encountered essentially zero fraud: Oregon, the pioneer in this area, has sent out more than 100 million mail-in ballots since 2000, and has documented only about a dozen cases of proven fraud."

That's 0.00001 percent of all votes cast.

A comprehensive study of election fraud cases by Arizona State University's News21 journalism project identified only 491 cases of absentee ballot fraud out of billions of votes cast from 2000 to 2012.

One study found "the proportion of the population reporting voter impersonation is indistinguishable from that reporting abduction by extraterrestrials."

The President knows this. He's not trying to prevent voter fraud; he's trying to prevent eligible citizens from voting.

The National Urban League and our partners are determined that the Constitutionally-established institutions of our government will not be twisted into service of partisan politics.


---
Marc Morial
is the president and CEO of the
National Urban League
.