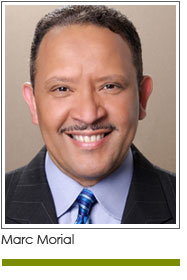 "The kid we had first seen as spoiled — bickering with established stars next to him to whom we thought he should have shown deference — we saw now as an avuncular figure generously sharing his knowledge of the game with younger players who grew up idolizing his talent … We watched him step into the role of a retired athlete, not commentating on TV, but lending his energy, fame and wealth to foundations to help people in need — kids at risk, veterans struggling to transition to civilian life, and the homeless." -- Kevin B. Blackistone

The sudden death of a beloved public figure in the prime of his life is always a shock. When Kobe Bryant took the basketball world by storm in the mid-1990s, anyone could have predicted he'd leave his mark on the game. Many could even have predicted he'd transition into a successful business career, as so many former pro athletes have done.

Few could have predicted one of the key ways that Bryant is being memorialized on social media, with the hashtag #GirlDad.

Several years ago, ESPN's Elle Duncan, who was pregnant at the time, encountered Bryant backstage at an ESPN event, and the discussion turned to children.

"I would have five more girls if I could," Bryant told Duncan. "I'm a girl dad."

That he died alongside one of his four beloved daughters compounds the tragedy of his passing immeasurably. Gianna, nicknamed Gigi, was the daughter he considered most like himself – fiercely competitive and passionately in love with the game of basketball.

He told ABC's Jimmy Kimmel, "The best thing that happens is when we go out and fans would come up to me and she'll be standing next to me, and they'll be like, 'You've gotta have a boy, you and V gotta have a boy. You gotta have somebody to carry on your tradition, the legacy.' She's like, 'Oy, I got this.'"

"I'm like, 'that's right. Yes, you do, you got this.'"

Bryant is survived by his wife Vanessa, and daughters Natalia ("Nani"), age 17; Bianka ("B.B."), age 3, and Capri ("Coco"), age 7 months. Nani is an avid volleyball player.

It is sadly ironic that Bryant used helicopters as a frequent mode of transport because, he said, it allowed him to spend more time with his family.

He credited his love for his daughters with changing his view of women in sports. He became a champion of women's basketball, both college and professional, often using his immense social media following as a platform to promote it.

In one of his final interviews, he insisted that some of the WNBA's top players – Diana Taurasi, Maya Moore and Elena Della Donne – could play in the NBA.

And he wasn't just a cheerleader for women in sports. As a coach to Gigi's youth basketball team, he was actively helping to create the next generation of stars. The helicopter crashed en route to a youth basketball tournament, and the other six passengers included two of Gianna's teammates, their parents, an assistant girls' basketball coach, and the pilot.

Bryant was more than just an extraordinary basketball player. The first guard ever to enter the NBA directly from high school, he was seen as a bridge between the old guard, represented by Michael Jordan, and the new, embodied by LeBron James. Just the day before he died, Bryant tweeted his congratulations to James on breaking Bryant's record career total of 33,643 points.

His career represented a change in the way players controlled the path of their own careers, orchestrating a deal among teams that landed him with the Lakers, his preferred franchise.

He will be included on every list of all-time great athletes, of those who transformed the game. But to be remembered as a devoted father, and an unapologetic champion of opportunity for his own children and everyone else's, is his unique and loving legacy. Our hearts go out to Vanessa Bryant and her daughters, as well as the families of all the others lost in the crash.


---
Marc Morial
is the president and CEO of the
National Urban League
.