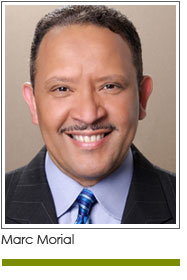 "Dearly, beloved. We are gathered here today to get through this thing called life. Electric word "life." It means forever, and that's a mighty long time. But I'm here to tell you, there's something else: the after world. A world of never ending happiness; you can always see the sun, day or night…'Cause in this life, things are much harder than in the after world. In this life you're on your own. And if the elevator tries to bring you down, go crazy, punch a higher floor." — Prince and the Revolution, "Let's Go Crazy," Purple Rain, 1984

It was July 4, 2014. The Essence Music Festival was marking its 20th anniversary. The headliner of the annual celebration of African-American music and culture was none other than Prince. I had the privilege of seeing Prince in concert that hot summer Louisiana night—or should I say, I was lucky enough to experience the tour de force and phenomenon, whose sudden and untimely death we mourn today.

Prince was a star in every sense of the word. He was a maverick who defined and redefined musical genres; an icon, whose influence could be felt in every in every corner of the globe; an outsider who defied the profit structure and control of the very industry that propelled him to international megastardom; and an advocate who seamlessly connected his music to the fight for racial justice, including reminding a Grammy audience that, "Albums still matter. Like books and Black lives, albums still matter—tonight and always."

There was more to Prince than pop masterpieces, provocative lyrics and purple rain. I could employ every word in the dictionary to describe the man, but it would prove easier, and perhaps truer, to say that nothing compared to Prince. And nothing ever will.

The son of a bandleader and a singer, Prince Rogers Nelson was a musical prodigy. He began playing piano and writing music while he was in elementary school. He was signed to a local Minneapolis band while other teenagers were stressing over high school prom dates. The world was formally introduced to the budding musical genius signed to Warner Brothers Records with the R&B infected, falsetto pop standard "I Wanna Be Your Lover." At the tender age of 21, Warner Bros. granted their then-new artist, Prince, unprecedented autonomy and creative control over his debut album. It would be a freedom he would not enjoy for long.

In the 90s, Prince engaged in a very public war with Warner Bros. over control of his music and his name—going to the extreme of scrawling the word "slave" on his cheek and referring to himself as "the Artist Formerly Known as Prince," or an unpronounceable glyph until he was freed from his contract. Prince would go on to sign with Tidal, the music streaming service part-owned by Jay Z. In a 1996 interview with Rolling Stone magazine, Prince explained, "People think I'm a crazy fool for writing 'slave' on my face. But if I can't do what I want to do, what am I? When you stop a man from dreaming, he becomes a slave. That's where I was. I don't own Prince's music. If you don't own your masters, your master owns you."

Prince's fight for control over his material was not about Prince. Like everything Prince has ever done, it was about a greater cause and a greater good that touched the lives of hundreds, thousands or millions. He would also use his fame and his famous voice to become an outspoken critic of racial injustice in our country. After protests over the death of a Black man at the hands of police officers in Baltimore, Prince penned a tribute to Freddie Gray that included the line, "Does anybody hear us pray for Michael Brown or Freddie Gray?" As revealed by Al Sharpton, Prince also sent money to the family of Trayvon Martin after the teen's shooting death. Van Jones recalled that Prince would only play the 2014 Essence Music Festival if the organizers agreed to host a hackathon of YesWeCode, Jones' non-profit that encourages urban youth, particularly young Black men and women to learn how to code. Prince was as much an advocate as he was an artist.

We are saddened at the loss of this musical giant, a man who refused to be defined or confined in any area of his life, this risk-taker, prodigy and genius. But we have his musical legacy to console us, because as Prince reminds us in "1999": "Life is just a party and parties weren't meant to last."

May he rest in purple peace.


---
Marc Morial
is the president and CEO of the
National Urban League
.