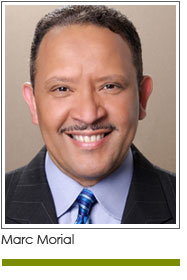 "From the first settlers who came to our shores, from the first American Indian families who befriended them, men and women have worked together to build this Nation. Too often, the women were unsung and sometimes their contributions went unnoticed. But the achievements, leadership, courage, strength, and love of the women who built America was as vital as that of the men whose names we know so well." – President Jimmy Carter, "National Women's History Week Statement," February 28, 1980

There is no arena in American life, or beyond the borders of this country, where a woman's presence can neither be noted nor celebrated. Women have played—and continue to play—a major role in our nation's culture, politics and economy. The traditionally held belief of a "woman's place" has long created obstacles for women who have ventured into the business arena. It was a notion that dictated that a woman's natural place was in the home, and when women worked outside of the home, it largely dictated what kind of work was appropriate for her. From the late 1800s and its initial boom of female workers and entrepreneurs in America, to Maria Contreras-Sweet, the founder of ProAmerica Bank and current head of the Small Business Association, and Oprah Winfrey's media empire, we know that a woman's place is quite simply where she makes it.

My own respect for strong, accomplished women was instilled by my mother, a highly-respected educator and civil rights activist who has recently published a memoir, "Witness to Change," about her own remarkable life.

Despite issues of gender parity and gender equity that continue to plague our boardrooms, conference rooms and banks, women have long contributed to the economic vitality of our country. Yesterday's entrepreneur laid the groundwork for today's businesswoman, who continues to defy odds, break glass ceilings and produce much-needed jobs and revenue. This is especially true in the case of women of color, who are the fastest growing group of entrepreneurs in the United States.

Women own nearly 10 million of the businesses in America—making up 36 percent of the nation's businesses. These businesses generate more than $1.4 trillion in annual revenue and employ 8 million people, according to the National Business Women's Council. Women are starting businesses at record rates, exceeding the national average, and there has been remarkable spike in small business ownership by women of color. In 2002, there were fewer than one million businesses owned by women of color, representing 14 percent of women-owned firms. As of 2012, there are nearly 3.8 million firms owned by women of color, comprising 38 percent of women-owned businesses. That represents more than 190 percent growth in ownership since 1997 for African American women and 130 percent increase in small business ownership for Latinas. Today, women of color own four in ten businesses and their businesses can be found in any conceivable industry.

There are many factors that can be attributed to this historic growth in business ownership for women—and particularly women of color. The gender pay gap, and the glass ceiling above the ladder of success that is littered with cracks but has yet to be shattered, surely plays a motivating role for many women who have decided to invest in themselves and their talent. The Great Recession and the slow start, especially for communities of color to recover from the immense loss of capital and employment, is likely another motivating factor. The ever-widening gap between the haves and the have nots has also played a part in women of color tapping into their entrepreneurial spirit.

The growth in businesses owned by women of color belies the ugly reality that African American and Latina business owners struggle to fund their startups. Women tend to start their businesses with half as much money as men, they are more likely to use their personal savings, and are less likely to access bank loans, funding and venture capital. To foster the growth and long-term survivability of businesses owned by people of color, the National Urban League has created Entrepreneurship Centers that provide management counseling, mentoring and training services geared toward the development of management skills that enable minority entrepreneurs to obtain financing that support job creation and preservation.

Entrepreneurship plays a vital role in our economy and the National Urban League will continue to play a vital role in shoring up the efforts and success of all businesses that create the jobs that save our cities. The small businesses owned by women of color are helping to bring jobs to struggling neighborhoods, creating new economic pathways in underserved communities and deserve their fair share of recognition—every month of the year.


---
Marc Morial
is the president and CEO of the
National Urban League
.