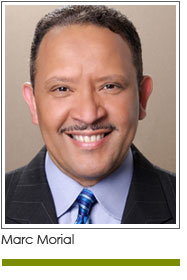 Every man has a place
In his heart there's a space
And the world can't erase his fantasies
Take a ride in the sky
On our ship, fantasize
All your dreams will come true right away
And we will live together
Until the twelfth of never
Our voices will ring forever, as one -- "Fantasy," Earth, Wind & Fire


In an era of pop music defined by rock star excess, one group was "into healthy food, meditation, taking vitamins, reading philosophical books, being students of life."

Maurice White, who died last week at 74, was only 30 when Earth Wind & Fire released its first album in 1971 - young, but a decade older than his bandmates and his brother and co-founder, Verdine.

"We really looked up to Maurice," Verdine White said. "He had done a lot more things than we had. Maurice was interested in establishing a credibility of a different morality about musicians and their lifestyles."

By 1971, Maurice White was an experienced studio drummer, having played throughout the 1960s on the records of Etta James, Muddy Waters, the Dells, the Impresions and other artists signed to Chess Records. At the Affro-Arts Theater, a cultural hub for the late-1960s black consciousness movement in Chicago, former Sun Ra Arkestra former trumpeter Phil Cohran introduced White to the kalimba - an African thumb piano that would feature prominently in Earth Wind and Fire's signature sound.

Trained as jazz musicians, the band fused soul, funk, gospel, blues, and rock in a style both unique and uplifting.

"We were coming out of a decade of experimentation, mind expansion and cosmic awareness," Maurice White said "I wanted our music to convey messages of universal love and harmony without force-feeding listeners' spiritual content."

"Being joyful and positive was the whole objective of our group."

Parkinson's disease forced White to stop touring with Earth, Wind & Fire in 1995 but he remained a major force as a producer and composer for pop, jazz and dance artists, film and the stage.

White's influence on American music is so pervasive, hardly an artist in the last five decades has not been touched in some way by his genius. Innovators like White not only break down barriers and open new doors, they create entirely new structures and invite the rest of the world in.

"The light is he, shining on you and me," White's brothers wrote. His work was infused with light - "shining bright to see what you can truly be" in "Shining Star," or "chasin' the clouds away" in "September." Illuminating, life-giving, guiding the way - just like White himself.


---
Marc Morial
is the president and CEO of the
National Urban League
.