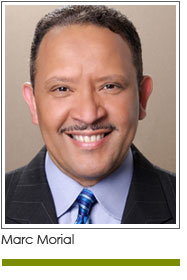 "We hear your calling/ And we begin by giving you 100 years/ Of loving defense/ We shall encourage the world to look/ Upon your complexion and see community." Dr. Maya Angelou, from the original poem "We Hear You," a commemorative tribute to the National Urban League, performed at the organization's Centennial celebration – July 28, 2010

In the week since her passing, there have been many tributes to the remarkable life of Dr. Maya Angelou. President Obama called her "one of the brightest lights of our time." Former President Clinton described her as "a national treasure and a beloved friend." Oprah Winfrey said, "She will always be the rainbow in my clouds." But it is virtually impossible to sum up in words the many dimensions, the many gifts and the many lives touched by a woman who reigned in regality as the Queen Mother. As I said in my own tribute on the day of her passing, "Dr. Maya Angelou defies any single description. She defined the essence of a 'Phenomenal Woman' for us."

Maya Angelou is best known to millions as a prolific poet and author. Her first (of six) autobiographies, "I Know Why the Caged Bird Sings," inspired the legendary James Baldwin to write, "I have no words for this achievement, but I know that not since the days of my childhood, when the people in books were more real than the people one saw every day, have I found myself so moved." As an author of numerous works of poetry and prose, Dr. Angelou continued until the hour of her passing to move us with her words and in so many other ways – as a singer, dancer, actor, activist, teacher, sage and much more. It is widely known that she did not speak for several years following a tragic childhood rape that resulted in the murder of her rapist. But, instead of remaining closed and silent, Dr. Angelou spread her wings, found her voice and soared into the hearts, minds and souls of millions of people around the world.

In a lifetime arising out of hard times, there was almost nothing she couldn't do or didn't try. Her official website, mayaangelou.com, recounts that, "As a young single mother, she supported her son by working as a waitress and cook…" In the 1940s, she became the first Black woman streetcar conductor in San Francisco. She even once worked as an auto body shop paint remover. She was also an accomplished dancer and singer. She has written a Pulitzer Prize nominated screenplay, "Georgia, Georgia," and was nominated for a 1973 Tony Award for her Broadway performance in "Look Away." She has danced with Alvin Ailey, toured Europe in "Porgy and Bess" and made numerous appearances in films and on TV. Dr. Maya Angelou was a modern day Renaissance woman who lived her own philosophy, "Pursue the things you love doing and do them so well that people can't take their eyes off you."

Maya Angelou was also a committed civil rights activist. She was a friend and confidante of Malcolm X. She once served as coordinator of Martin Luther King, Jr.'s Southern Christian Leadership Conference. Since 1982, she served as Reynolds Professor of American Studies at Wake Forest University. As her son, Guy Johnson, described her, she was "a warrior for equality, tolerance and peace."

The National Urban League will forever be grateful for her spell-binding appearance at our 100th anniversary celebration in 2010, where she delivered an original commemorative poem entitled "We Hear You." Like us, the world could not help but hear the powerful words and wisdom of Dr. Angelou. She left us with a final wish. On May 23rd, five days before her death, she tweeted, "Listen to yourself and in that quietude you might hear the voice of God." We will miss her incredible creative and generous spirit. But the love and vision of Dr. Maya Angelou will continue to rise. It is up to all of us to make sure that we continue to rise with her.


---
Marc Morial
is the president and CEO of the
National Urban League
.