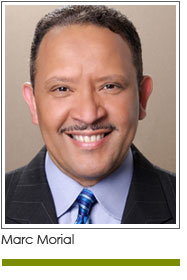 "Blacks account for more new HIV infections, people estimated to be living with HIV disease, and HIV-related deaths than any other racial/ethnic group in the U.S." Kaiser Family Foundation


Last Sunday, December 1, marked the 25th observance of World AIDS Day. It was a reminder of how far we have come since 1981 when several previously healthy gay men in Los Angeles were found to be infected with a mysterious and fatal immune deficiency. In the three decades since, the disease has claimed more than 35 million lives and has become a global pandemic. The World Health Organization reports that 35.3 million people worldwide are living with HIV today.

But, according to the United Nations, "New HIV infections among adults and children were estimated at 2.3 million in 2012, a 33% reduction since 2001…AIDS-related deaths have also dropped by 30% since the peak in 2005 as access to antiretroviral treatment expands"

Here in the United States, a little more than a million Americans are living with HIV infection today. Partly because of longer life expectancies for people with HIV, over the past decade, the number of people living with the infection in the U.S. has increased, while the annual number of new HIV infections has remained stable. But we should not mistake better manageability of the disease as an indication that it has become a minor problem. The pace of new infections continues at far too high a level – particularly among gay men, African Americans and Latinos. And African Americans continue to experience the most severe burden of HIV, compared with other races and ethnicities.

Blacks represent approximately 14% of the U.S. population, but according to the latest statistics from the Centers for Disease Control and Prevention (CDC), they account for an estimated 44% of new HIV infections and nearly half (44% ) of people living with HIV infection. Since the epidemic began, more than 260,800 blacks have died of AIDS. Unless the course of the epidemic changes, at some point in their lifetime, an estimated 1 in 16 black men and 1 in 32 black women will be diagnosed with HIV infection. But more help than ever before is available, including new benefits in the Affordable Care Act that remove barriers to insurance coverage, and provide better coverage options for many people living with HIV.

Starting January 1, 2014, no one can be denied health insurance or charged more because of a pre-existing health condition, such as HIV. Insurers will also no longer be allowed to limit how much they will spend on a person's medical care – over a year or a lifetime, including people living with HIV. And plans sold through the health insurance marketplaces must provide a minimum set of benefits that should prove helpful for HIV care, including prescription drugs, doctor visits, hospital care, mental health care and certain preventive services, including HIV tests.

The National Urban League also remains a major source of help. We are a partner organization in the Act Against AIDS Leadership Initiative (AAALI), a network of national-level organizations that focus on African Americans, black men who have sex with men (MSM), and the Latino community. Launched in 2009 by CDC and the White House, AAALI is a five-year national campaign to combat complacency about HIV and AIDS in the United States. Urban League affiliates around the country also offer HIV awareness services and campaigns in their local communities. While much progress has been made, the fight against AIDS is not over.


---
Marc Morial
is the president and CEO of the
National Urban League
.