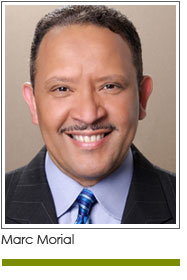 "It is better to be prepared for an opportunity and not have one than to have an opportunity and not be prepared." The late National Urban League and civil rights leader, Whitney M. Young, Jr.


This week, during the National Urban Leagues 10th annual Legislative Policy Conference in Washington, DC, we released the 37th edition of the State of Black America, Redeem the Dream: Jobs Rebuild America. This years report commemorates the racial milestones that have occurred in the 50 years since the height of the civil rights movement and shines a sobering light on the unfinished business of achieving full equality and empowerment for every citizen.

One of the most encouraging signs in the report is the progress African Americans have made in fulfilling Whitney Youngs vision of preparing ourselves for real and hoped for opportunities through education.

Since 1963, the high school completion gap has closed by 57 percentage points. There are more than triple the number of Blacks enrolled in college. And for every college graduate in 1963, there are now 5.

Anti-poverty measures have also improved our living standard since 1963. The percentage of Blacks living in poverty has declined by 23 points. And the percentage of Blacks who own their homes has grown by 14 points.

But these numbers dont tell the full story. While Black America has achieved double-digit gains in educational attainment, employment, and wealth over the past 50 years, we still have made only single-digit gains against Whites. With an Equality Index of 71.7%, African Americans enjoy less than three-fourths of the well-being and economic status of White Americans. Similarly, Hispanic Americans, with an index of 75.4%, are experiencing only three-quarters of the full opportunity America has to offer.

For example, in the past 50 years, the Black-White income gap has only closed by 7 points (now at 60%). The unemployment rate gap has only closed by 6 points (now at 52%). And with March unemployment figures showing African American joblessness now at 13.3% and Hispanic unemployment at 9.2%, compared to an overall rate of 7.6%, we still see a tale of two Americas that continues to break down along the color line.

But rather than bemoan these problems, the National Urban League is using these findings to sharpen our focus on meaningful solutions. Earlier this year, we launched a ground-breaking endeavor Jobs Rebuild America, a $70 million series of public/private investments to create pathways to jobs and put urban America back to work.

But Washington must also be part of the solution. During our visit to Capitol Hill this week, we reiterated our support of the Urban Jobs Act and the Project Ready STEM Act, a bill sponsored by Congressional Black Caucus Chairwoman, Marcia Fudge. We also support the stated goal in the Presidents 2014 budget released this week: to invest in the things needed to grow our economy and create jobs while reducing the deficit in a way that does not unfairly impact the most vulnerable communities.

Again, while much progress has been made over the past 50 years, The State of Black America remains a tale of two Americas. The National Urban League has put some real solutions on the table. Its time for Washington to put them to work.

To obtain a copy of the State of Black America visit www.nul.org.


---
Marc Morial
is the president and CEO of the
National Urban League
.