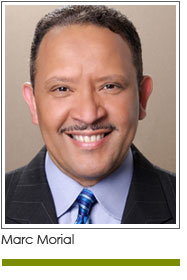 "I will continue to champion practical regulations, while making sure they work for consumers and the financial sector, a sector which has the right to be profitable but the obligation to be fair, two concepts which are not mutually exclusive." Representative Maxine Waters

It is always big news whenever ethics charges are brought against a Member of Congress. Convictions, though rare, also make headlines. We understand that bad news sells. But we also think it is a big deal when a respected Member of Congress is completely exonerated of ethics charges -- especially when that Member is someone as powerful and effective as California Congresswoman Maxine Waters. In case you missed it, in September, after a three-year investigation, Representative Waters, a 21-year veteran of the House and a senior member of the House Financial Services Committee, was cleared of all charges related to her role in assisting minority-owned banks get bail-out help through the government's Troubled Asset Relief Program (TARP). While her husband owned stock in one of those banks, the investigation found that the help that bank received was the result of a request she made on behalf of all minority banks. House Ethics Committee Special Counsel, Billy Martin concluded, "The evidence in the record does not support a knowing violation of ethics rules or any standard of conduct with respect to Rep. Maxine Waters."

Since her initial 1991 election to the House, Representative Waters has been a staunch advocate for middle and working class families and has fought hard for minority inclusion in the financial services industry. In fact, she wrote the legislation creating the Offices of Minority and Women Inclusion as part of the Dodd-Frank Wall Street Reform and Consumer Protection Act. Dodd-Frank puts in place the most comprehensive financial regulatory reform measures since the Great Depression and is intended to prevent a repeat of the reckless Wall Street behavior that caused the financial crisis of 2008. In her role as a senior member of the Financial Services Committee, Rep. Waters played a key role in shaping that legislation and was successful in including provisions specifically designed to protect low-income and minority citizens. Because of her, there is now an Office of Minority and Women at each of the federal regulatory agencies such as the Treasury Department, the Federal Reserve, the Federal Deposit Insurance Corporation, and others. These Offices will work to reverse years of underrepresentation and ensure the gender, racial and ethnic diversity of the workforce and senior management, as well as increase contracting opportunities for minority- and women-owned businesses.

Representative Waters also fought to ensure that in winding down struggling financial institutions, regulators considered the impact on low-income, minority, and underserved communities where access to mainstream banking is a problem. And to help stem the tide of housing foreclosures, she secured $1 billion – with an additional $1 billion commitment from the Treasury Department – to help unemployed homeowners receive low-interest loans to pay their mortgages.

As a member of the Congressional Black Caucus, Representative Waters has also traveled the country to shine a spotlight on the problem of urban unemployment and has worked with Congressional Members of both parties to pass critical jobs legislation. With the retirement of Barney Frank, Congresswoman Waters is in line to be the ranking Democrat on the House Financial Services Committee. We applaud her leadership and are pleased that her Ethics Committee exoneration removes any obstacle to her ascendency.


---
Marc Morial
is the president and CEO of the
National Urban League
.