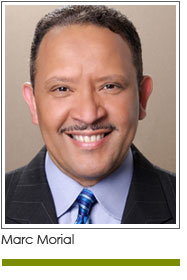 "I make every woman who comes to my office sit in my chair and get her picture taken, and they do not leave my office without the commitment that they will either run for office themselves or support a woman who is running for office." Virginia State Senator, Yvonne B. Miller


On July 3rd, one day before the nation's 136th anniversary and her own 78th birthday, Senator Yvonne B. Miller, the first African American woman elected to Virginia's legislature, passed away. Senator Miller never sought the national spotlight, but for 28 years, she brought change to Virginia as a passionate advocate for working class people and an outspoken champion of progressive causes. Virginia Congressman, Bobby Scott called her "a stalwart champion of civil rights" who "paved the way for others to follow not just with her words but with her actions." And Governor Bob McDonnell said, "Yvonne Miller cared deeply about people and she was a strong voice always ready to passionately advocate for the disadvantaged, the forgotten and the overlooked."

In 1984, Yvonne Miller became the first African American woman to serve in the Virginia House of Delegates. Four years later, she made history again as the first African American woman elected to the Virginia Senate. In 1996, Miller became the first woman to chair a Senate Committee. And her 28 years in the legislature made her the longest-serving woman in the Virginia Senate.

Raised in Norfolk public housing, Senator Miller worked her way through college and was a 1956 graduate of Norfolk State University. After earning a master's degree from Columbia University she got her doctorate in education from the University of Pittsburgh. She began her career as a Norfolk public school teacher in the 1950s at a time when Virginia was leading southern resistance to Supreme Court ordered school integration. For many years, she served as an education professor and headed the Department of Early Childhood/Elementary Education at Norfolk State.

In a State not known for progressive activism, Senator Miller spent her entire political career fighting to improve the lives of minorities and the poor. In addition to her support for education, she sponsored legislation to restore voting rights to nonviolent ex-felons, opposed Virginia's new voter identification bill, and worked to secure health insurance for the uninsured. As the former chairwoman of the Senate Transportation Committee, Senator Miller fought against raising tolls and commuting costs for students and low income citizens.

But perhaps her greatest legacy is her commitment to bringing more African American women into the political arena. According to the Rutgers Center for Women and Politics, of the 1,749 women state legislators across the country, only 240 are African American. Thirteen African American women currently serve in the United States Congress and only one woman, Stephanie Rawlings-Blake of Baltimore is mayor of a major American city. Speaking of the lack of women in the Virginia legislature, Senator Miller once said, "Women are 51% of our population, so we should be 51% of the General Assembly." Recognizing the added burdens of family and work that discourage many women from seeking political office she added, "Any self-respecting woman who can run a house or a job can run for the General Assembly." We agree. We hope more women and women of color will follow in the historic footsteps of Senator Yvonne B. Miller.


---
Marc Morial
is the president and CEO of the
National Urban League
.