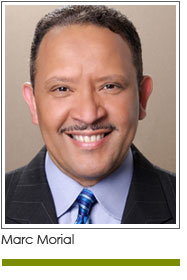 "No person in the United States shall, on the basis of sex, be excluded from participation in, be denied the benefits of, or be subjected to discrimination under any education program or activity receiving federal financial assistance." Title IX

Last week, the nation celebrated the 40th anniversary of Title IX, the landmark Education Amendments of 1972, which mandate that girls and women receive equal access to academic and athletic opportunities in our nation's schools and colleges. A White House press release notes that, "At a time when many universities barred the admission of women and when female sports teams were scarce, Title IX marked a momentous shift for women's equality in classrooms, on playing fields, and in communities throughout our nation."

While best known for its emphasis on gender equality in sports, the law has been instrumental in advancing women's rights in many other areas. President Obama, who coaches his daughter Sasha's basketball team, commented that "Title IX isn't just about sports. From addressing inequality in math and science education to preventing sexual assault on campus to fairly funding athletic programs, Title IX ensures equality for our young people in every aspect of their education. It's a springboard for success."

The Associated Press reports that "Before Title IX, fewer than 300,000 high school girls – 1 in 27 – played sports. Now more than 3 million high school girls – 1 in 2 – play sports. More than 191,000 females played NCAA sports in 2010-11." Title IX is also responsible for the increasing numbers of women in the nation's law and medical schools. Education Secretary Arne Duncan is right when he says that "Title IX is one of the great civil rights success stories in education." But it is also true that girls and women are still underrepresented in many areas of education and there remain gaps in Title IX enforcement that must be closed.

A report by the U.S. Department of Education, Office for Civil Rights (OCR), notes that "In the last three fiscal years, OCR received nearly 3,000 Title IX-related complaints – more than ever before in a similar period – and launched more than 35 investigations." The study also found that while girls make up 49 percent of high school enrollment, they still only comprise 42 percent of athletes. And of the 10,000 schools in the study that offer single-sex athletics, 57 percent offered fewer athletic teams for girls than for boys.

In addition, while women outnumber men in the population and in college graduation, they remain woefully underrepresented in the STEM fields -- the growth industries of the future. According to OCR, " In 2008-09, women earned fewer than 18 percent of all bachelor's degrees in computer and information sciences, and women from underrepresented minorities earned less than 7 percent of bachelor's degrees in those fields." Less than 4 percent of degrees in engineering were awarded to women from underrepresented minorities."

Clearly, the promise of Title IX has not yet been fully realized. We applaud the Obama Administration for taking steps to improve enforcement and further close gender gaps. And we will intensify our own efforts in support of quality education for all, including greater access to community-based STEM learning for African American boys and girls. Title IX has served the nation well for the past 40 years. We must uphold the spirit and the letter of the law for the next 40 years and beyond.


---
Marc Morial
is the president and CEO of the
National Urban League
.