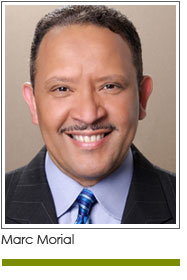 "Understanding the causes of black-white differences in mortality has important consequences for interventions to reduce health inequalities in the United States." Sam Harper, PhD; McGill University, Montreal

In recent weeks, we've shared with you the news that the birth-rate for people of color now exceeds the rate for whites, and that African American deaths from prostate cancer are declining. This week we got more good news about the health status of African Americans when the Journal of the American Medical Association reported that the racial gap in life expectancy has narrowed to an all-time low.

According to a new study, led by Dr. Sam Harper of Montreal's McGill University, "Between 2003 and 2008, life expectancy at birth increased from 75.3 to 76.2 years among non-Hispanic white men and from 68.8 to 70.8 years among non-Hispanic black men, whereas for women the changes were from 80.3 to 81.2 years for whites and 75.7 to 77.5 for blacks. These changes reduced the racial gap from 6.5 to 5.4 years among men and from 4.6 to 3.7 years among women." While still too wide, the gap in life expectancy between blacks and whites in America is now the smallest on record. But even more interesting than the raw numbers are some of the reasons behind them. The study reveals, for example, that after years of devastation in the black community, we appear to be making progress in the fights against AIDS and heart disease.

As reported in the New York Times, Dr. Harper's study calculated that 15 percent of the change in life expectancy between black and white men was due to faster declines in the rate that black men are dying from HIV compared to white men. Another 15 percent was due to improvements in preventing and treating heart disease among black men. A similar pattern in HIV death rates contributed to 8 percent of the change in the life expectancy gap between black and white women. Declines in mortality rates for heart disease contributed to 29 percent of the change among women.

Let me be clear: Heart disease and HIV infection remain major causes of early death in Black America. African Americans are still 30 percent more likely to die from heart disease than whites. And blacks account for more new HIV infections and HIV-related deaths than any other racial group in the country. But the narrowing life-expectancy gap shows that targeted prevention and treatment efforts in African American communities are making a difference.

The National Urban League has been involved in the fight against AIDS for more than two decades. Together with our affiliates across the country, we continue to stress the importance of HIV prevention in communities of color, promote greater access to care and influence national AIDS policy. Since 2009, we have been a partner organization in the Centers for Disease Control's Act Against AIDS Leadership Initiative, a federally-funded outreach effort that is harnessing the collective strength of some of the nation's leading organizations to fight HIV among hard hit populations.

While it is good news that the life expectancy gap between whites and blacks in America has narrowed to an historic low, we will continue our work to ensure that African Americans are not only living longer, but also aging healthier.


---
Marc Morial
is the president and CEO of the
National Urban League
.